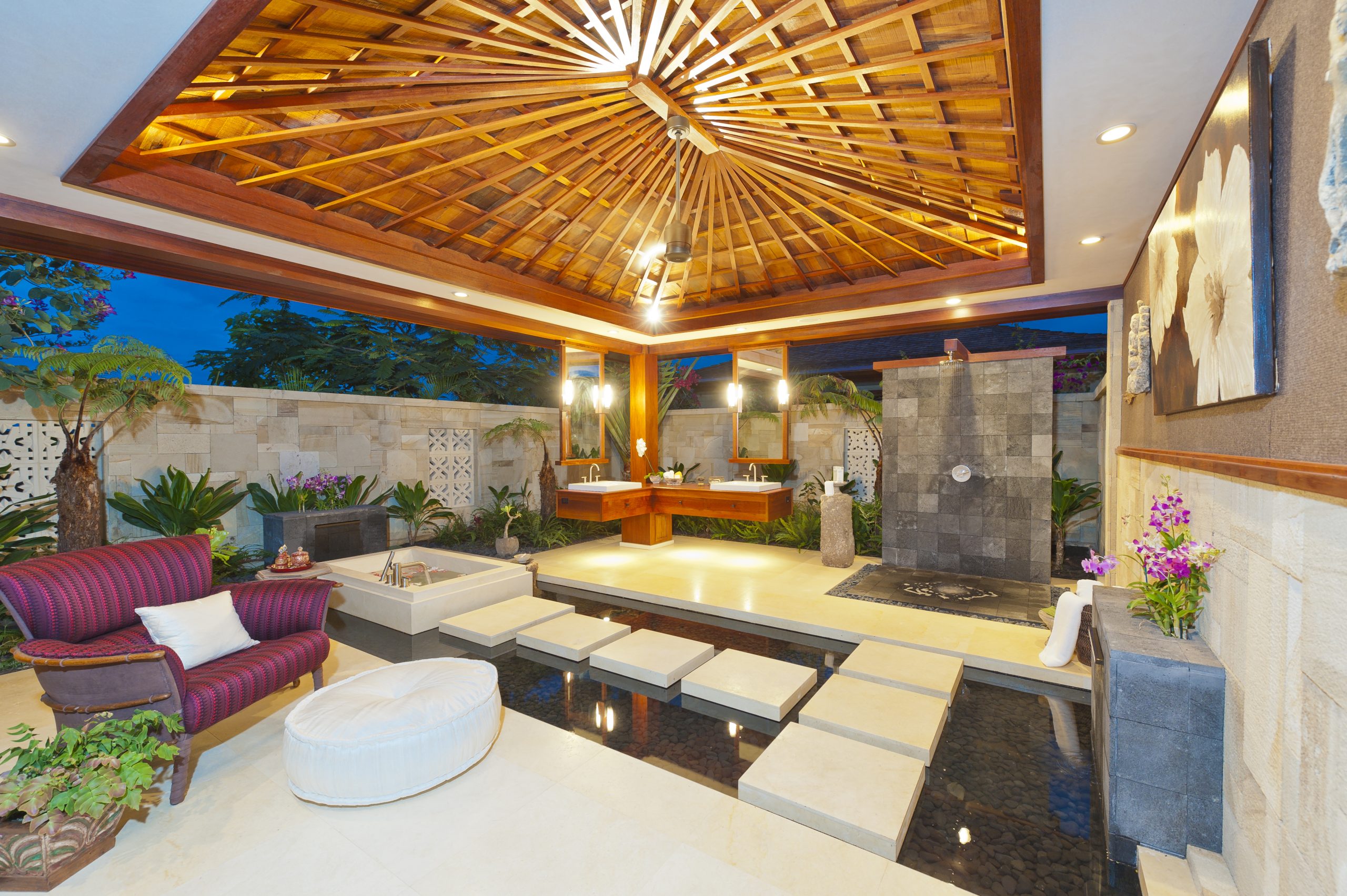 The Interior of Paradise in Hawaii
At Interiors Remembered, we were fortunate enough to consult on an absolutely breathtaking property on the big island in Hawaii.  This spectacular property is located near the Four Seasons Hualalai on Hawaii proper. It is called 'Hale Ku Mana' and it boasts 10,500 sq feet containing five bedrooms and five and a half baths. The builder of this grand property is CF Luxury Homes/Design and Build and the interior imports mostly came from Jeanne Marie imports featuring items from Bali.
To get started, here's an aerial view of the property. As you can see it is nicely nestled next to the golf course greens with a black lava rock boundary and beautiful lush landscape contributing to a private yet open home.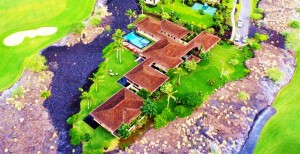 Below is the view of the master bedroom suite from the interior side. Notice the lofted wooden ceilings and how they add to the overall open-air tropical feeling of the space. With the large expansion walls that completely open up to the outside exposing the luscious landscape and view, the master bedroom invites a calm and relaxing vibe that allows tropical sunset colors to fill the bedroom with light and warmth.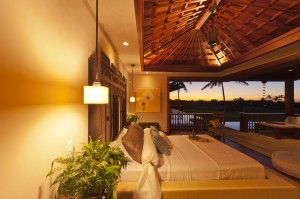 Next up is the master bathroom. This stunning open-air bathroom features an elegant yet rustic combination of amenities that capitalizes on Hawaii's beautiful climate. From an outdoor slate shower, to a unique sunken bathtub, this indoor-outdoor bathroom boasts tranquil and luxurious amenities.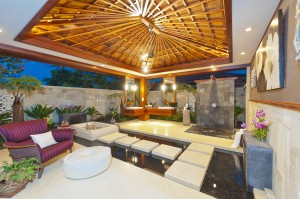 The last photograph we have to share is a view of an interior living room. The wood tones are played up here against two cream sofas for a rich and dramatic interior. We love the symmetry and balance achieved by warm colors, highlighted by the lofted wooden ceiling detail that creates visual consistency throughout the property. Complete with Bali wood imports, this space invites entertaining opportunities.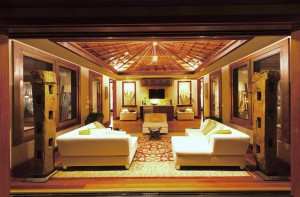 It's always a pleasure seeing a beautiful property come to fruition and enhance the natural elements of its surroundings. At Interiors Remembered, we know that this is one project we won't easily forget. In fact, we're hoping that maybe we can return for a nice Hawaiian visit sometime in this wondrous tropical home!