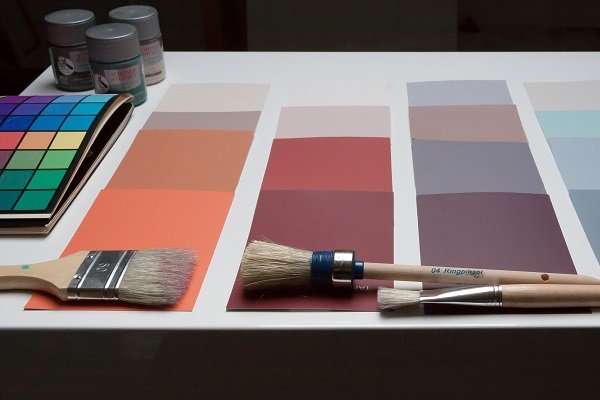 How to Prepare For Your Upcoming Interior Design and Remodel Project
Top 5 Tips to Interior Design and Remodel Success
If you're considering an interior design and remodel for your space, here are the top 5 ways to prepare yourself for success. These projects are large undertakings that include both interior design and remodel expertise. There can be many moving parts as well as specialized construction and safety codes to think about. But who wants to deal with all of that? Luckily, there are ways around those and other obstacles you could encounter during your project  So let's take a look at the 5 most important areas that will determine the success of your design and remodel project.
DIY or Get Help Early On
Decide whether you want the expertise and help of a professional design and remodel firm early on. These projects aren't the kind you want to have someone bail you out of. Make the choice to do it yourself or hire a professional and then don't look back. Tip: Make sure you or your design firm has the proper qualifications to handle both the design and construction.
Set Your Location
Your location can determine the success of your project simply based on logistics. If you hire a professional interior designer, they can travel and often will bring their team of designers, contractors, and construction professionals with them. Tip: Don't let your location determine what resources you'll have as it's common for designer to travel if your budget allows.
It's All About Style
Many an inspiration comes from having seen a spectacular design that just screams "you". But take a moment to make sure you've seen all there is to see. This includes the often overlooked cutting edge of interior design. Want something that no one has? You can have that and avoid designer's remorse down the road. Tip: Don't forget to check the 'newest of the new' design styles as it can be too late to make big changes down the road.  
See the latest design trends.
Colors and Hues
Your colors can have a big impact on how your interior design plan unfolds. Consider that once you've chosen your desired colors, there are other design elements that may contrast or accompany them. These colors can then align with metal, wood, fabrics, or other materials that can be used in other areas of your design. Tip: Decide on your color choices early as they have a bigger impact than you might think. 
Learn more about how color impacts interior design.
Determine Your Budget
It's important to have a budget in mind and know how much your interior design and remodel project will cost. Learn more about interior design cost if you need to get up to speed, but it's in both you and your designer's best interest to determine this before getting started. During your initial design consultation, your designer should not only ask you what your budget is, but also should be able to tell you if your budget is inline with your design project, too low or too high. Remember that your budget isn't a scary thing, it's a parameter for your project. Tip: If you can't accomplish something because of budget, find out early as you may be surprised with what comes from considering additional options. 
Get the Complete List or Start Designing Today!
Download the complete design preparation checklist including the top 10 tips to help you avoid obstacles and set yourself up for success early and often during your project.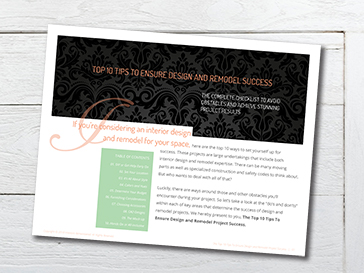 Or if you're ready start designing now, contact our Scottsdale interior design firm and one of our designers will walk you through the rest.