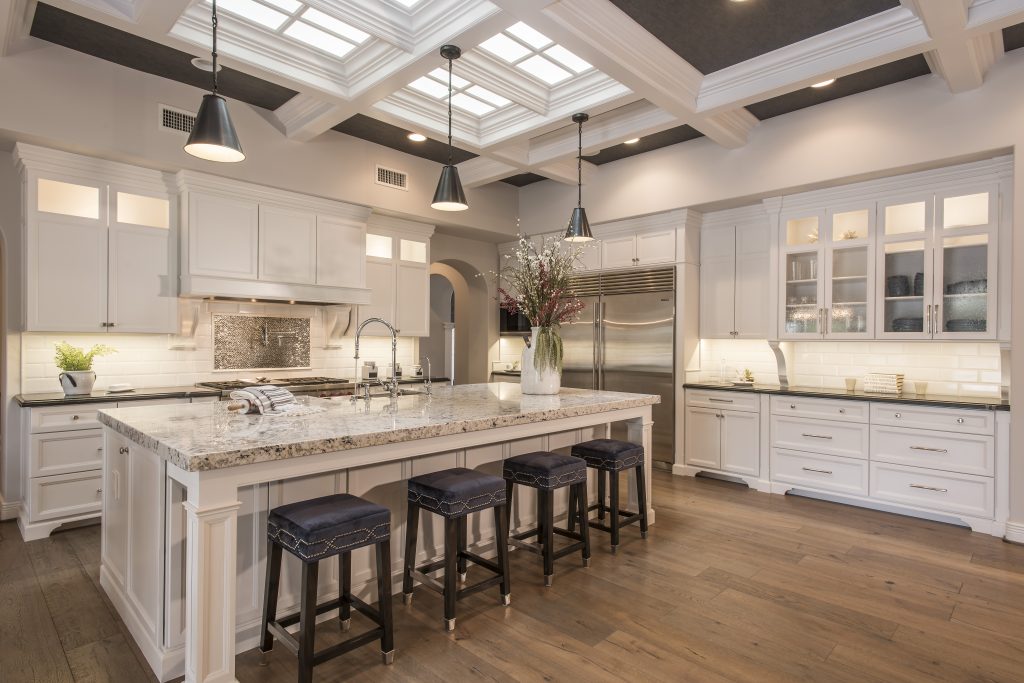 Your Paradise Valley Interior Design Firm
If you're looking to remodel your home in the Paradise Valley area or looking for an interior design firm that specializes in interior designing in the Paradise Valley area, Interiors Remembered Inc. is your go-to Paradise Valley interior design firm. Since 1991, we have been a licensed and accredited professional and luxury interior design firm serving the Paradise Valley area and beyond. From remodeling homes in the desert oasis to pushing limits on new custom creations, we have been meeting the standards of Paradise Valley clients for over 30 years.
Full-Service and Custom Interior Designer In Paradise Valley
When it comes time to work with an interior design firm, you want to choose one with a reputation and proven track record of designing custom homes in the Paradise Valley area. We have a wide range of design experience from modern to classic, including custom and remodel services across the Paradise Valley area. And thanks to the whole customization experience, you always end up with a one-of-a-kind and unique look while still receiving that award-winning design.
Our full-service capabilities give you the complete customization you desire to stand out among your neighbors, from custom lighting to chandeliers to the furniture and even the architect. All of these special elements come together to provide the premium interior design look you crave.
Paradise Valley Contractors And Architects In The Design Industry
Working with our Paradise Valley interior design firm also gives you exclusive access to Paradise Valley's best in the design industry. We have experience working with it all. This includes developers, builders, contractors, and architects—everything you need to create a masterpiece from start to finish. Since we have been doing this for years, we have a strong foundation and excellent relationship with only the best of the best in the industry. Our network is vast, and we all work together to fulfill our clients' expectations.
Paradise Valley Interior Design & Remodel Resources
If you're considering an add-on or substantial remodeling of your home in Paradise Valley, don't worry – we handle all permitting administration for our clients. But if you're looking to get familiar with the building codes and zoning laws in the city, check out the below resources.
City of Paradise Valley website
City of Paradise Valley Building Permits and Inspections
Looking for a Paradise Valley Interior Designer?
If you're looking for a unique, luxurious, and trendsetting design for your space, contact the professionals at Interiors Remembered, Inc. We specialize in interior design and remodeling of Paradise Valley homes and properties. So whether you're in the Paradise Valley area or just want to bring the desert vibe home, contact our Paradise Valley Interior Design Firm at (480) 921-4224 for a consultation today!