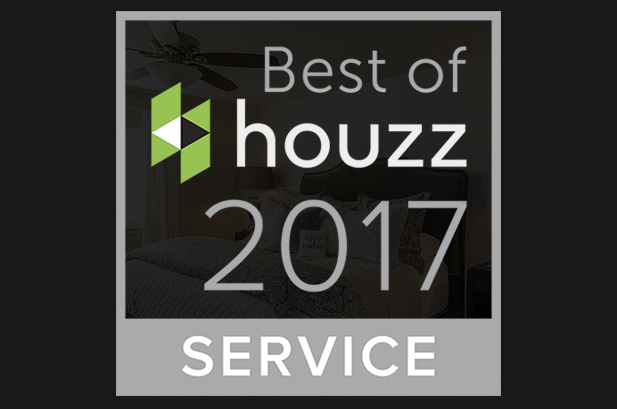 Service Excellence In Interior Design
A "Thank You" from Interiors Remembered
We want to thank all of our valued clients for their wonderful feedback and for sharing their experiences with us. For 2 years in a row now, our award winning interior design firm has been named "Best of Houzz" for our customer service in the interior design industry. We are very proud to be recognized, but being recognized by our clients and industry professionals is truly the most rewarding of all.
What's different about the service at Interiors Remembered?
From the moment our clients engage with us there are no details too small. We believe that the little things really do take care of the big things. And we also realize that an interior design project involves many elements. While a design project may go perfectly according to plan, life for our clients (and many of us for that matter) doesn't always go that way. While life has its twists and turns, we do whatever is necessary to be accommodating, understanding, and flexible throughout the process and we think you'll notice that from the first time you meet us.
Whether we're exceeding your wildest expectations with our increasing popular concierge design service, making that extra call to help ensure everything is perfect, or working around the busy schedules many of our esteemed clients carry….We believe it should be an experience worth remembering.
With that, we want to say,
 "Thank you to each and every one of our clients for choosing us. And thank you for letting us be a part of your interior design dreams."
Have some interior design ideas on your mind?
Have you been considering a new look for the interior of your home, your second home, office, or boutique hotel and want an expert to bounce some ideas off of? Just give us a call at (877) 651-8315 or conveniently schedule a consultation through our website. We'd be glad to help and look forward to hearing from you!