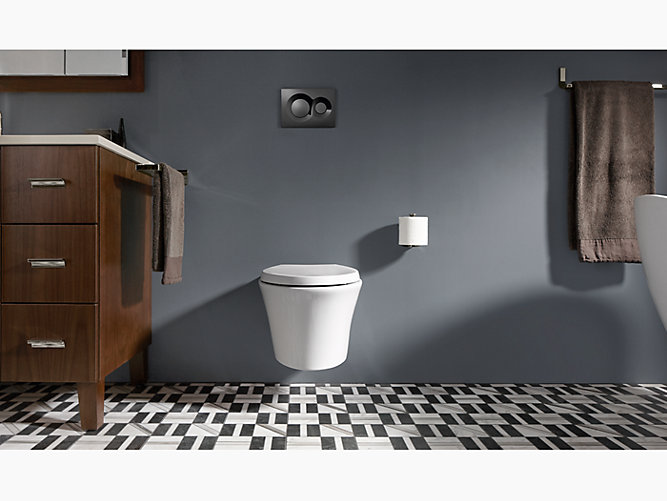 The Future of Interior Design
There are always new interior design trends that come out each year and 2020 is no exception. The latest trends this year happen to fall under the technology category. By adding smart home devices to your home's interior design can lead to a more efficient life, and save you money!
Tankless Toilets
If you are looking to upgrade your bathroom, there are a few different designs of toilets to choose form. The latest innovation is tankless toilets, which have an appealing design and can save you space.
Kohler's Avoir one-piece tankless toilets are designed to seamlessly blend into your bathroom. These toilets are battery powered and come with easy installation. One of the beautiful things about the tankless toilet is that it can fit in tight spaces AND it comes with a quiet seat when closed.
The tankless toilet comes in either a white, dune or black finish so there is an option for any style bathroom.
Cleaning Device
A self-automated cleaning device, like the Roomba, can easily help you keep your newly designed home clean.
The Roomba can clean hardwood floors, tile, and carpets – getting rid of dirt and dust with a simple touch of a button. The smart vacuum is also designed to clean around furniture and tight areas.
Outdoor Roomba
Think of the Husqvarna Robotic Lawn Mower as a Roomba for your lawn! This smart device mows the law itself while detecting corners and paths. It will cut grass that is wet or dry and even has LED lights so it can be used at night.
The robotic lawn mower is operated from a smartphone and can easily be set to customize ideal grass growth.
Smart Thermostats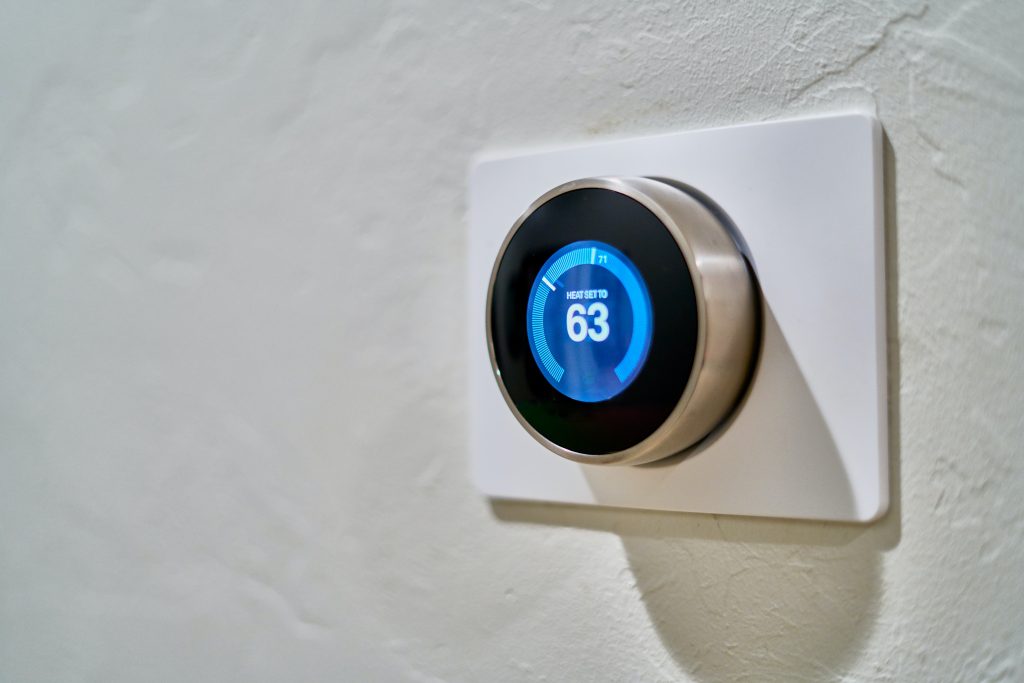 Smart thermostats like Google's Nest will end up saving you on your energy bills. You can easily view the temperature with this thermostat and it only takes about 30 minutes to install.
With a smart thermostat, you can control and adjust the temperature of your home remotely using a mobile phone or other devices through the internet.
Also, they are programmed to learn the temperature you prefer at certain times of day over time. By learning your usage patterns, it becomes more efficient – and you end up saving hundreds each year.
They look good and come in a variety of customizable colors to go with any décor!
Home Security
With all of these cool tech additions in your home, you need to keep it safe!
The Ring Video Doorbell offers a crystal clear HD video camera to let you see who is at your door during the day or even at night.
You will receive alerts on your Ring app, which is compatible with any smartphone.
The home doorbell is weather-resistant, so it is built to even handle the heat in Arizona.
Interior Design Options
Don't worry, we can help design your home around your ideas and with these savvy tech additions in mind.
Just give us a call at (877) 651-8315 or conveniently schedule a consultation through our website. We'd be glad to help and look forward to hearing from you!