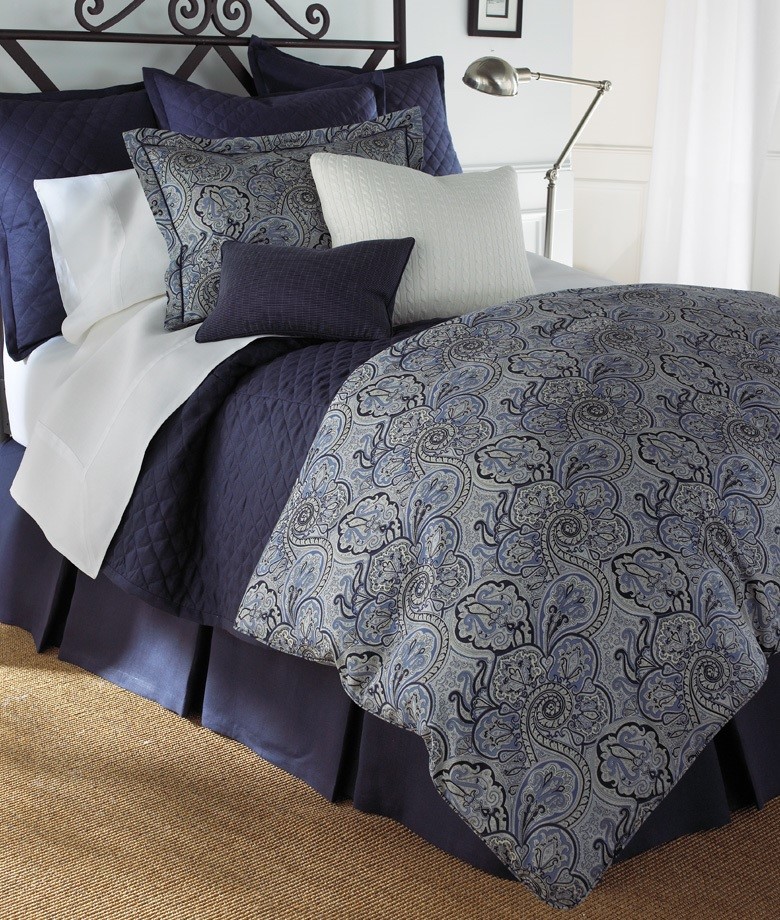 A Blue Spring Season
This spring at Interiors Remembered, we are seeing a variety of contemporary twists incorporating fresh colors into the home. Leatrice Eiseman, the Executive Director of the Pantone Color Institute announced the hot colors for the 2014 season late last year. "Consumers are looking for a state of thoughtful, emotional and artistic equilibrium. While this need for stability is reflected in the composition of the palette, the inherent versatility of the individual colors allows for experimentation with new looks and color combinations," states Eiseman. At Interiors Remembered, we've seen this statement in action and wanted to share a few of our favorite selections featuring the most popular shades of blue of this spring season.
From Placid Blue, to Violet Tulip, Dazzling Blue, to a soft gray Paloma, subtle blues are a great way to bring small pops of visual coherence and decoration to your home.  Here are several recent examples of spring colors we've seen.
First off, a beautiful cream Bernhardt Josh Sofa decked out with stunning slate blue pillows. The combination of pattern and solids works well together here for a pulled together yet not overcrowded feel: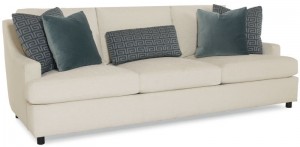 Next up, a blue bedroom scenario. Here we see a showcase of Paddock Porcelain Legacy Linens in various blue colors for a clean, and calming bedroom vibe that feels classic and comfortable all at once.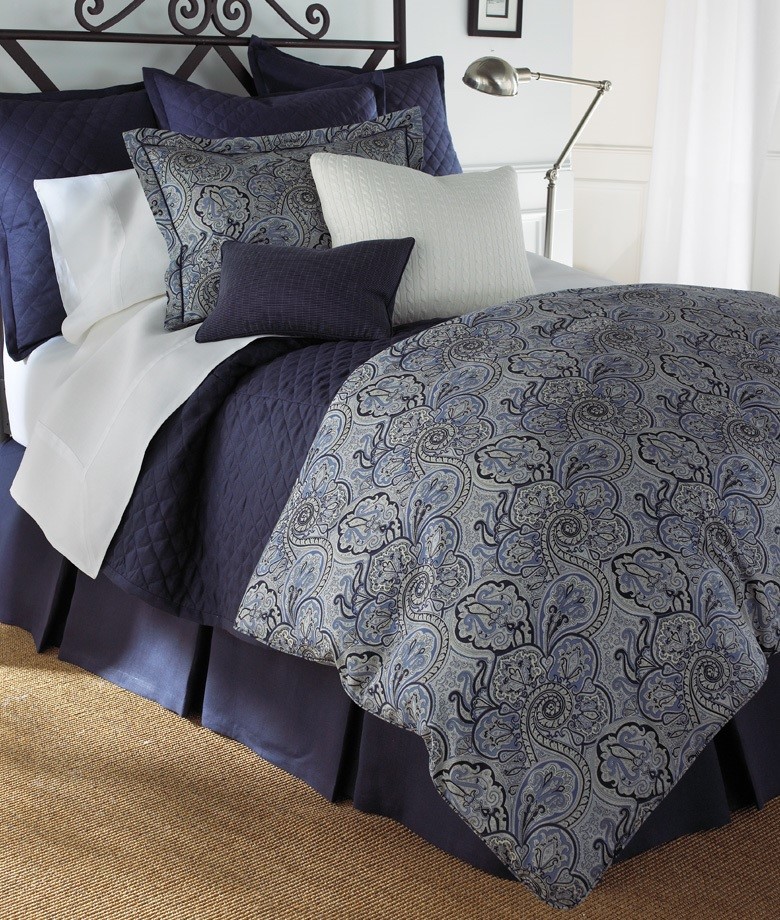 Last, what used to be an old boring corner that has been enhanced with a warm muted Admiral Blue by Dunn Edwards. Instead of stark white, this accent color adds character and creates the perfect backdrop for beautiful art while adding excitement.
We always love seeing how trends unfold and with this spring can't wait to include a fresh palette of blues combined with great ideas to bring forth beautiful domestic spaces. If you are in need of ideas for your home, contact Interiors Remembered today and get started creating a customized design package that suites your style. More info: https://www.interiorsremembered.com/
*Source material for the Pantone Fashion Color Report for Spring 2014: https://www.pantone.com/pages/fcr/?pid=3&season=spring&year=2014