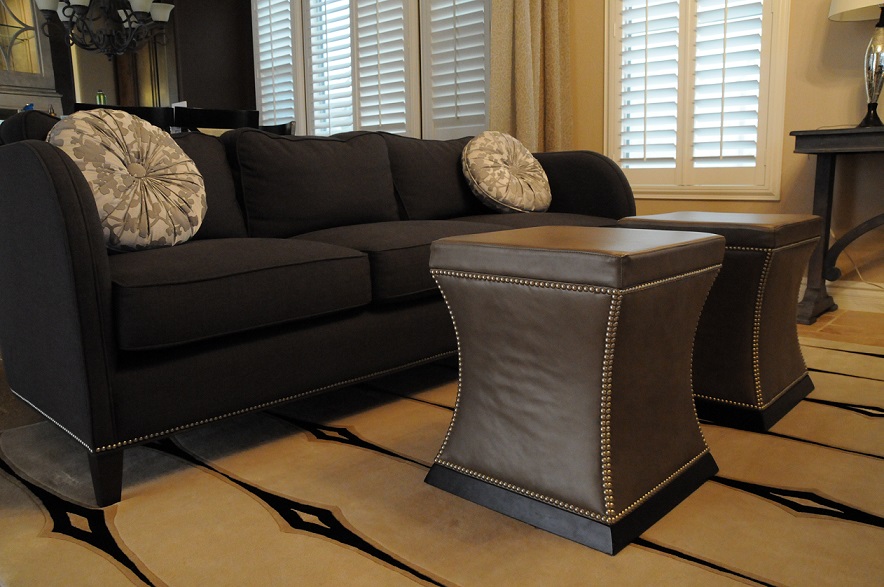 A small addition that adds big impact
Nailhead trim has been around since the late 1500's in France, and is still making big statements in homes today. The decorative accent is often used to embelish upholstered furniture and is a great addition in a new piece of furniture or as a DIY project to a piece you already have.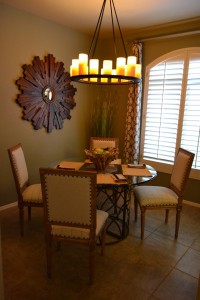 In this dining room we used chairs with nailhead trim to tie in the dark accents of the light fixture and wall art. The contrast of the light upholstery and the dark nailhead looks great in this small space.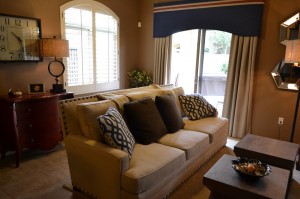 The nailhead trim on this couch is a small accent that catches your eye as you scan through this room. We love focal points in every room, but we also love the little details that really pull everything together.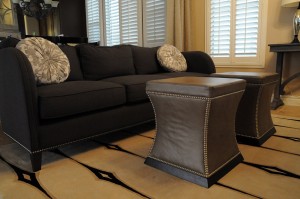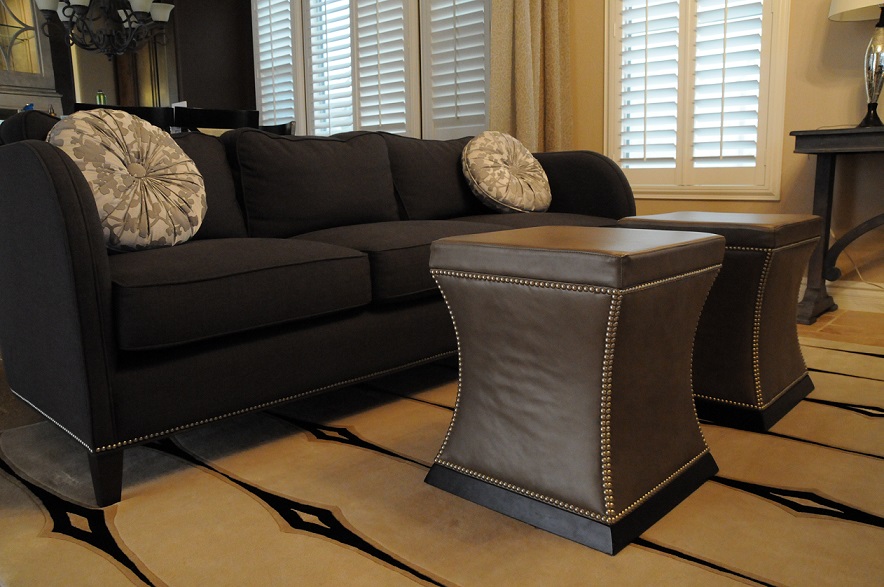 In this room we couldn't help ourselves! From the ottomans to the couch, the silver nailhead trim bring cohesion to the different colored upholstery, and reflect the color of the beautiful lamp as well.
It is easy to purchase a great piece already accented in nailhead trim, but you can also add it to old furniture to give it and your room new life. You can find trim in many designs and finishes to match what is already in your house or room. Check with your local hardware store or craft store to find just the right match for you. When updating your furniture or room always remember to contact your interior design team at Interiors Remembered. We will help you make sure everything works together and help with any and all finishing touches!