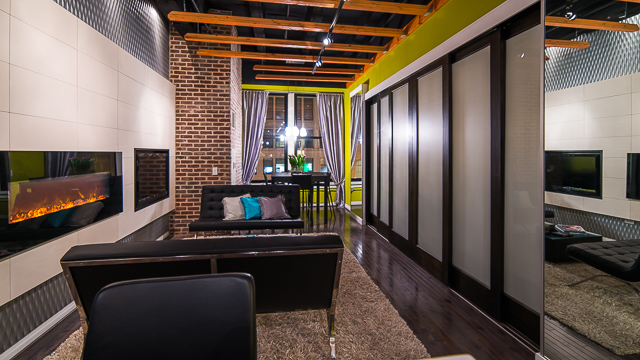 The Chicago Loft Interior Design Project
Although it's still in progress, we are excited to share several photos from a design project we've been working on in Chicago. A longtime friend and design build contractor, Turley, and I have teamed together to work on a 1300 sq. foot loft located in downtown Chicago. The building and project have so much character that we wanted to showcase some of the basic design concepts we've employed. Situated across from an old Marshall Fields building at 20 North State Street, here are a few candid shots of our work-in-progress:
Below, we added "Old Chicago" used brick to several existing plain columns in the main space to emphasize the sense of warmth and history of the building. Flex panels were brought in for the walls to add a touch of texture and a slightly industrial look.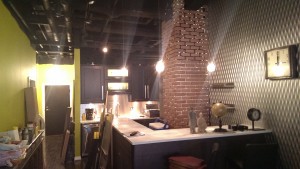 In the bedroom, we opened the space up with a nice green paint color. We used reeded back panels and built a frame to go around them to create a unique, backlit, large panel headboard made out of a rug! The light really allows the room to breathe! The closet doors were hand made to update this old condo giving it cleaner lines with modern frosted glass inserts.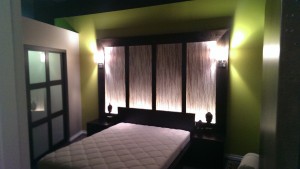 You can see in this image the windows that showcase the urban setting of the space.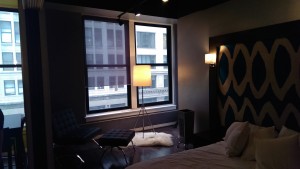 And lastly, here is a desk nook complete with a print of Lunch atop a Skyscraper. It is currently filled with materials but it will be the perfect space once it's cleared out!