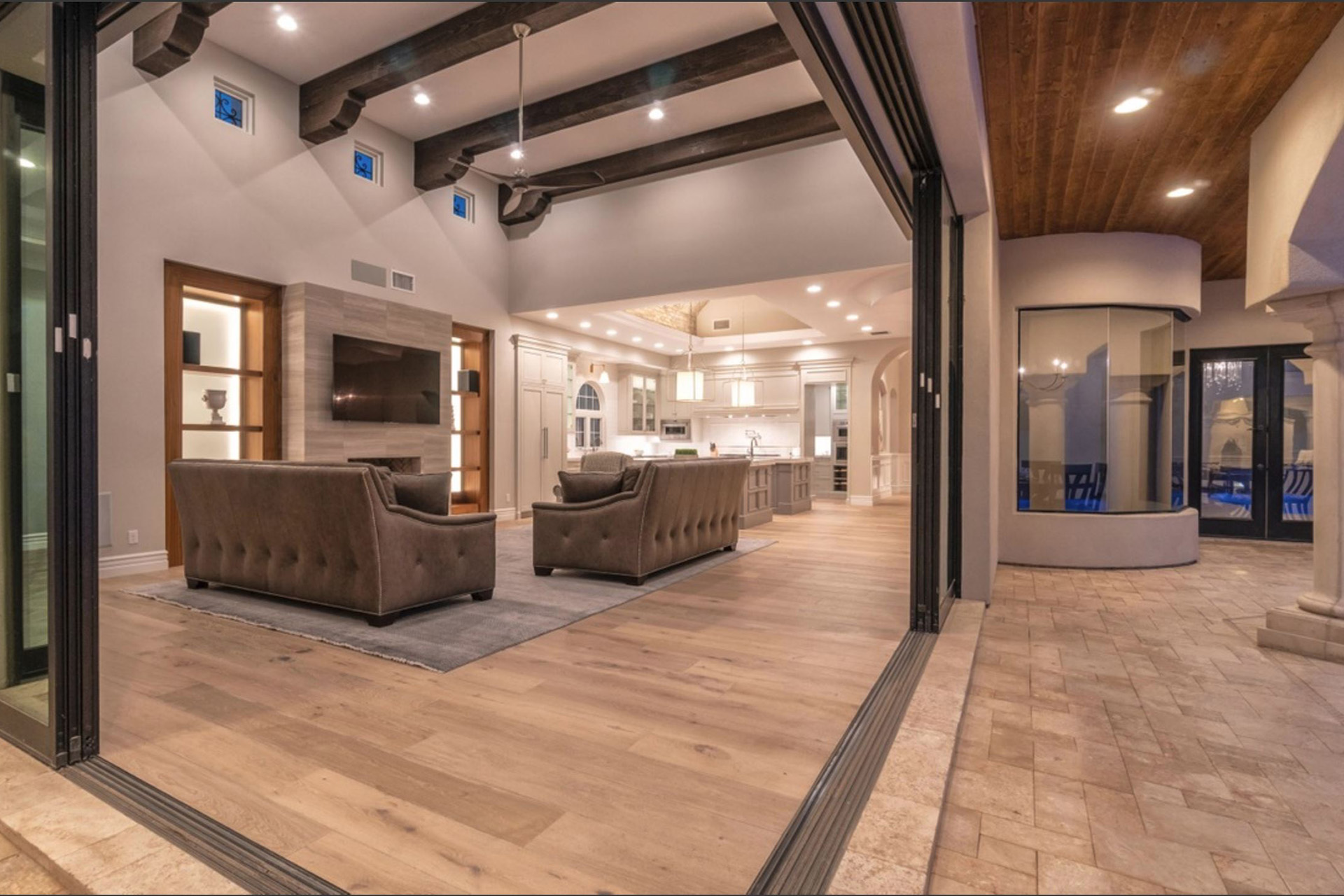 The Importance of Scale & Proportion in Design
There is more to interior design than meets the eye. Interior designers have to know what they are doing when it comes to scale and proportion. Because it helps designers BALANCE elements in a room.
What does scale and proportion mean in interior design? Well, they are concepts studied by interior designers to balance out interior spaces. And  in the interior design world, scale and proportion can actually be interchangeable in a way. When done correctly, scale and proportion can create a more amicable vibe while adding functionality and comfort.
Diving into Scale and Proportion
Scale refers to the size of objects used in an interior design project and is more specific. For example, the size of a bed is often compared to that of a human body to help scale the size of it in relation to a room.
Where proportion is more relative and is used to understand specific design elements and the size of objects in relation to other objects in the room.
Color and Light Proportion
The right balance of color is important in any interior design project. This goes for furniture and other interior design objects such as curtains, rugs, even walls. Color proportion can help designers get the right balance of color with the 60-30-10 rule.
In addition to the importance of  color in interior design is also the right balance of light. Each interior design space needs the right mixture of natural and artificial light. This is where light proportion comes in. The right balance of light makes a room appear bigger and more spacious. So designers use light proportion to achieve this effect.
Space and Shape Proportion
Space proportion references to the placement of objects in a room. The space of a room needs to be considered so that an interior designer can appropriately balance the placement of objects in a room so that the entire room is balanced, including the furniture and all of the other interior design elements.
Shape proportion also matters. This is the shape of the objects in the room. For example, a couch with rounded edges should be paired with objects that are also rounded or circular to give a unformed look.
Golden Ratio Rule
When it comes to space and proportion, interior designers usually rely on the golden ratio rule, which is 1:1.618. This ratio really helps interior designers when choosing a color palette. And often times, interior designers uses the ratio to divide up the space in the room to establish where the furniture should go and its function. This will help achieve the right balance of the room.
Looking for an Interior Designer that knows all about scale and proportion?
If you're looking for a unique, luxurious, and trendsetting design for your space, contact the professionals at Interiors Remembered, Inc. We specialize in interior design and remodeling of homes and properties throughout the Phoenix area. Contact our Interior Design Firm at (480) 921-4224 for a consultation today!