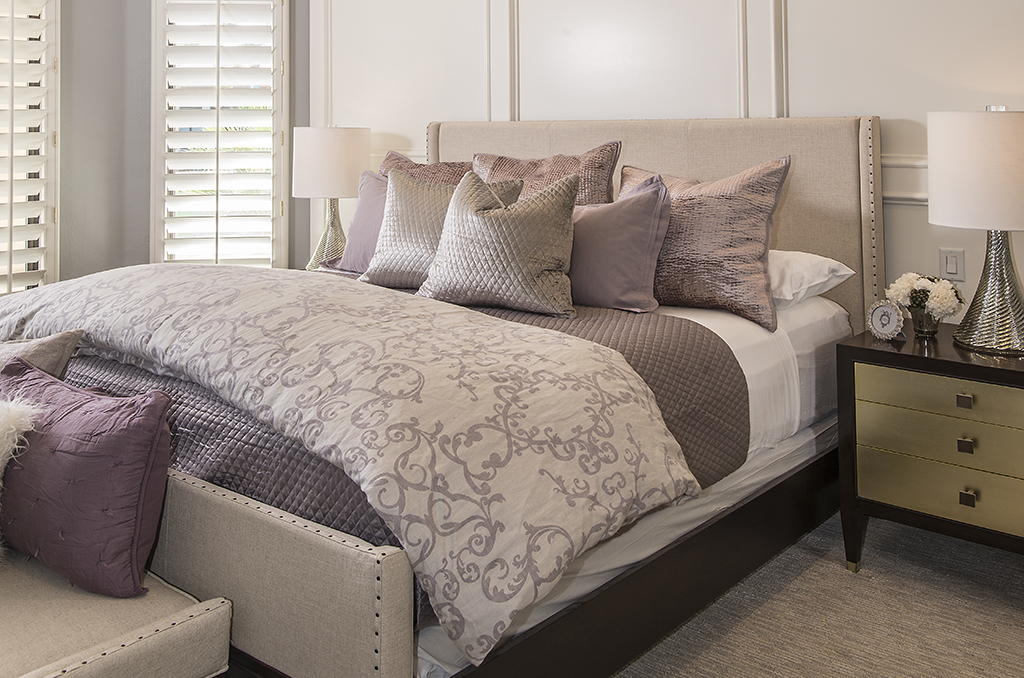 Designing the Perfect Guest Bedroom
Planning to host guests over the holidays? Or maybe you have visitors throughout the whole year. We have some tips for designing a beautiful and comfortable guest bedroom for your visitors.
Choose the Right Colors
First things first, pick the right colors to paint your guest bedroom.
The paint you use can add that dramatic flair you are looking for, just make sure it matches well with your décor. Also, pay attention to the amount of light that comes into the room, this is going to impact which color you should go with. With more light entering the room, you can experiment with darker colors.
Red Wine
You can never go wrong with a deep red wine color. The color gives off a beautiful crisp American feel and pairs well with all shades of blues.
Blush
A rosy, soft pink is a timeless color that pairs well with navy décor.
Yellow
Yellow is an invigorating color that pairs well with creams and sage. The sunny color gives off a farmhouse feel.
Emerald
This deep shade of green is a little intense and mysterious. Think about using this color on an accent wall.
Indigo
A dark shade of blue that is mystical and makes rooms feel larger.
Light Lavender
The spring color is fresh and pairs well with darker purples for a two-tone look.
Adding Décor and More
Spice up a guest bedroom with fun décor and the right design.
Start by picking a theme. The options are endless.
Popular themes:
Farmhouse
World Travel
Bohemian
Southwestern
Retro
Coastal
A fun theme to go with is a travel theme. You can achieve this by adding travel souvenirs and cool artwork from around the world.
Or, to make it a little more personal by adding family photos around the room.
When it comes to organizing the room, think about what you would want in a guest room.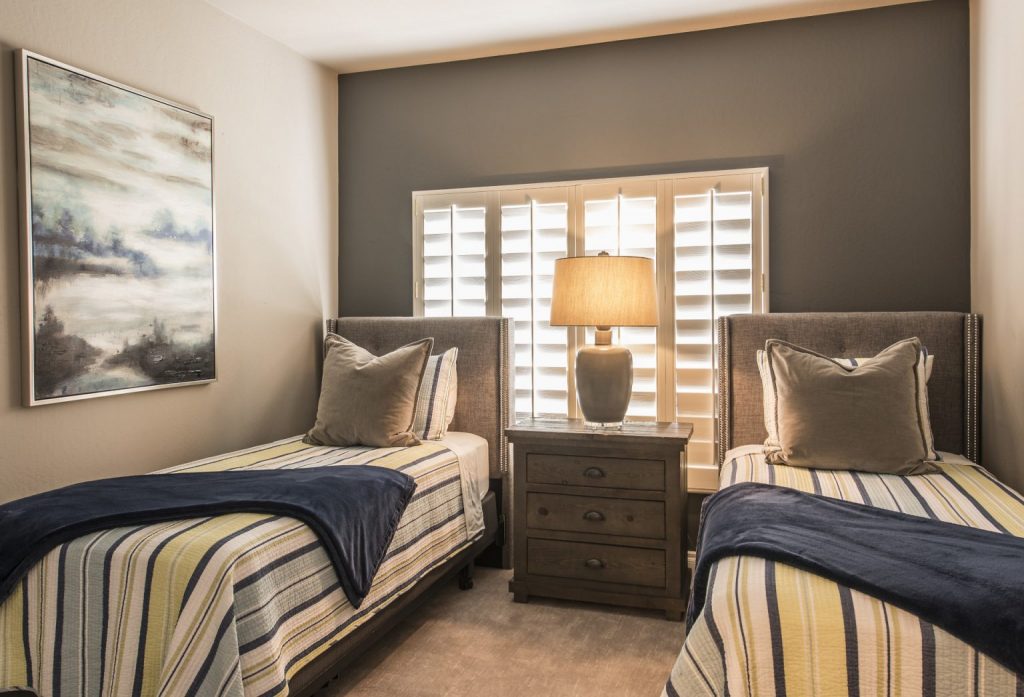 Must-haves:
Clock
Closet (or drawers for clothes)
Comfortable bed
Nightstand
Fan
Good lighting
If you can, a window is always nice
Keep in mind that you want your guest bedroom to feel welcoming. Don't go too over the top with the décor where guests feel afraid to touch anything. Keep it simple, inviting, and have fun with it!
Have some interior design ideas on your mind?
Have you been considering a new look for your guest bedroom? Or maybe you want to update the interior of your home, your second home, office, or boutique hotel and want an expert to bounce some ideas off of? Just give us a call at (877) 651-8315 or conveniently schedule a consultation through our website. We'd be glad to help and look forward to hearing from you!