Interior Design Tips for Small Spaces
You might think that you can't establish the interior design you want in small spaces. But with the right interior design firm, you can still get the look you want even if you are dealing with a small space.
Even though it isn't impossible to design your space like you want, you still need to be practical when planning your interior design!
Have Fun With the Décor, But Be Smart!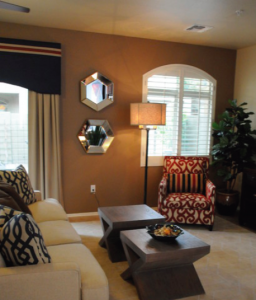 Decorating a small space might be a little tricky, but you can still have fun with it! Just remember to keep the floor clear of obstacles. Achieve this by using shelves and nightstands as storage. Lighted wall sconces are also smart to use so that you don't use floor lamps that take up space. An area rug that is large enough to hold your furniture is a nice touch. When it comes to your furniture, have fun and go bold with the colors and patterns!
Lighting is Always Important!
Speaking of lighting, small spaces are known to be dark, especially if they do not have any windows. This means you will want plenty of light throughout the area. Ceiling fixtures and table lamps will brighten the atmosphere. Also, mirrors can help make the space feel bigger, either with a gallery of different shaped mirrors or just one large mirror.
Storage is Key!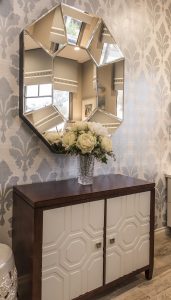 Small spaces need to be used wisely. This is where you can be creative with closed storage and floor to ceiling shelves. Furniture like daybeds are perfect for lounging and is a great example of using a functional piece that still looks good and is fun to decorate!
Work With an Interior Design Professional!

Before you start this project, always speak with a professional on how to properly design your small space. Remember, be realistic, but optimistic! Interiors Remembered can help! Give us a call at (877) 651-8315 or conveniently schedule a consultation through our website. We'd be glad to help and look forward to hearing from you!