Remodeling Your Home's Interior Design on a Budget
Are you looking to remodel your home and spruce up your interior design? But there is one problem, you are on a budget. Don't get discouraged! You can still meet your interior design and remodel goals with the right planning and help from an experienced interior design firm. However, keep in mind that you are going to be paying for quality, so you must be open to spending a little bit more to get exactly what you want.
1. Start with making a list and a plan
First things first, start with making a list of the goals you want to accomplish. This means prioritizing what you want. It is beneficial to consult with an interior designer to help turn your visions into reality, even on a budget. A checklist is also going to be helpful to help you keep track of what has been done and help you stay within your budget.
2. Add value to your home
Be smart when it comes to what you are remodeling since you are on a budget. You want to make sure you are remodeling spaces that are of worth, for example the kitchen and bathrooms. These rooms add value to your home, so redoing the interior design in these spots might be worth the investment.
You can still remodel your kitchen and bathrooms without having to do an extreme makeover and move the plumbing, which will save you money! Don't feel like you have to change the layout of these rooms. There are things you can do like add functional kitchen storage to help brighten up the space without gutting out the room.
3. Change the floors
When you change the floors in your home, you are making a big change that can be pretty inexpensive. Or, you can swap out rugs throughout your home for a small and inexpensive change.
If you do want to change your floors, modern vinyl is actually very inexpensive yet looks really good! You can find textures that look just like wood and are easy to clean and maintain, without having to spend big bucks.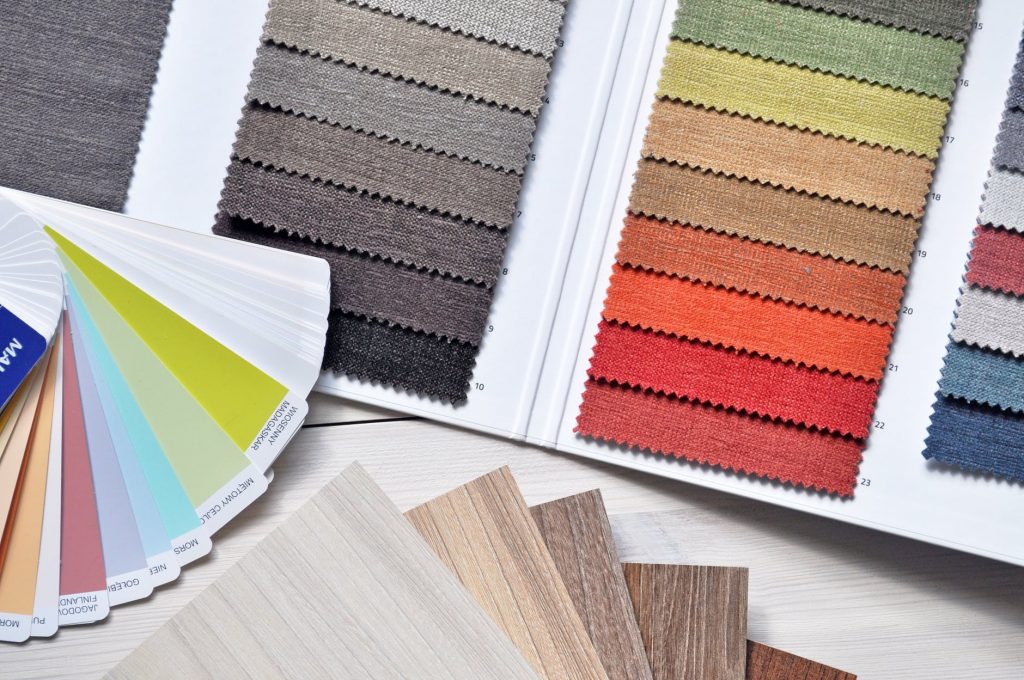 4. Pay attention to the details
It is important to always pay attention to the details when it comes to interior design, but especially when you are looking to make changes on a budget. There are a few things you can update around your home that add subtle changes, yet won't break the bank. In bathrooms and the kitchen, think about updating the faucets and lights. In fact, you can easily update the lighting, colors and the paint around your home on a small budget. Also, doors, door knobs, switch plates and baseboards can be switched out for more modern looks without going over your budget.
Have some interior design ideas on your mind?
Have you been considering a new look for the interior of your home, your second home, office, or boutique hotel and want an expert to bounce some ideas off of? Just give us a call at (877) 651-8315 or conveniently schedule a consultation through our website. We'd be glad to help and look forward to hearing from you!