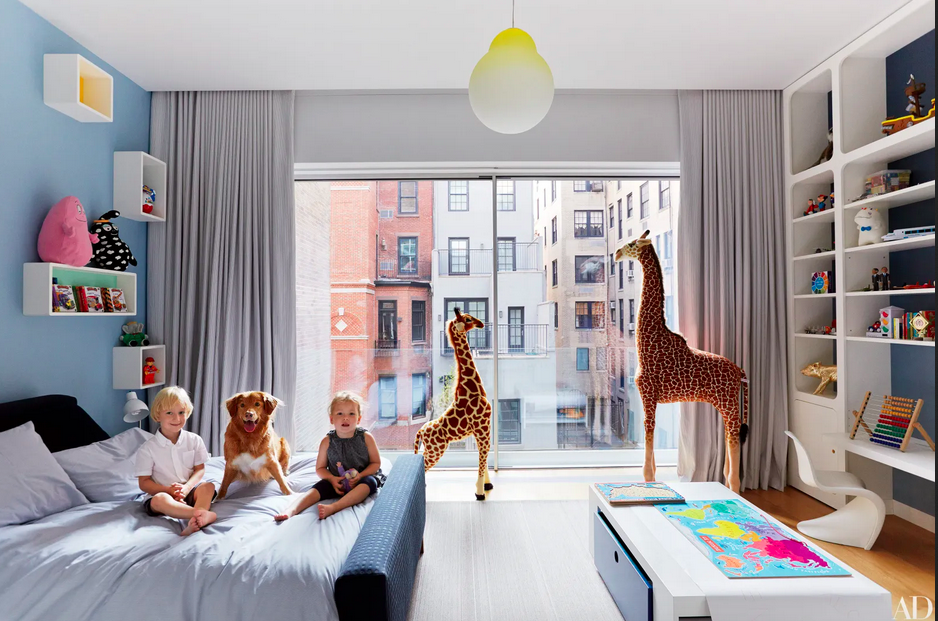 Interior Design Trends for Children's Bedrooms
A child's bedroom is arguably one of the most exciting rooms in a home to design and decorate. A room where almost all rules fly out the window and imagination and inspiration can really thrive. Various seating options, functional furniture and storage ideas, and colors and theme inspirations. The limits are endless regarding the interior design trends of children's bedrooms.
Organization and Storage
Built-in storage holds a variety of options with multipurpose and functional choices. Bed options include bunk beds and pull-out murphy beds. Other built-in options include study stations and storage solutions. The best part is that the pricing ranges from very affordable to well into the $1,000s for some specialized custom pieces.
Kids' rooms often fill up quickly with toys and stuffed animals, so finding organization and storage solutions is necessary when much-needed space for activities such as story time, sleep, homework, play, slumber parties, and instrument practice is being used all in one area. Depending on the age of the child and function of the room, there are endless options and efficient solutions to choose from when it comes to customized built-in storage.
Functional Furniture
When selecting furniture for a child's bedroom, we need to consider things like age and the function and theme of the room. With built-in storage, adding multi-function furniture will create even more space.
Seating ideas are truly endless. Some options landing at the top of the list include egg chairs suspended from the ceiling and bean bag chairs, which are officially making a comeback.
Most chairs are available in different shapes, colors, and fabric choices, so you'll have a blast mixing and matching to find that look and feel you're going for. Then, of course, for the finishing touch, you only need to add something as simple as a table for the kiddos, which can double as an arts and crafts station and homework station.
Colors and Themes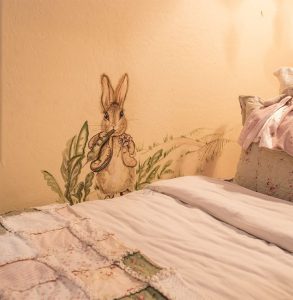 From looking to spark their imagination or giving them their very own hideout, choosing a kids' room paint color should be fun. When asking a child what color they want for their room, you can expect big, bright hues to top the list. Knowing that this is the space where they sleep, study, and play, balance is key. Using bold accent colors against off-white is the perfect way to create that color combo that is inspiring yet not overwhelming. With 3,500+ options, Benjamin Moore has the paint color for every kid and every personality.
It will all depend on the age, but bedrooms for newborns and toddlers ar,e, of course, in accordance with the parents' preferences. Soft, warm colors tend to be the favorite. These colors pair well with the many furnishing options that are made of environmentally friendly materials.
Looking for an Interior Designer Firm for Your Home's Interior Design Needs?
If you're looking for an interior designer or interior decorator for your home's interior design needs or to help on your next interior design project, contact the professionals at Interiors Remembered, Inc. We specialize in interior design and remodeling of homes and properties throughout the Phoenix area. Contact our Interior Design Firm at (480) 921-4224 for a consultation today.