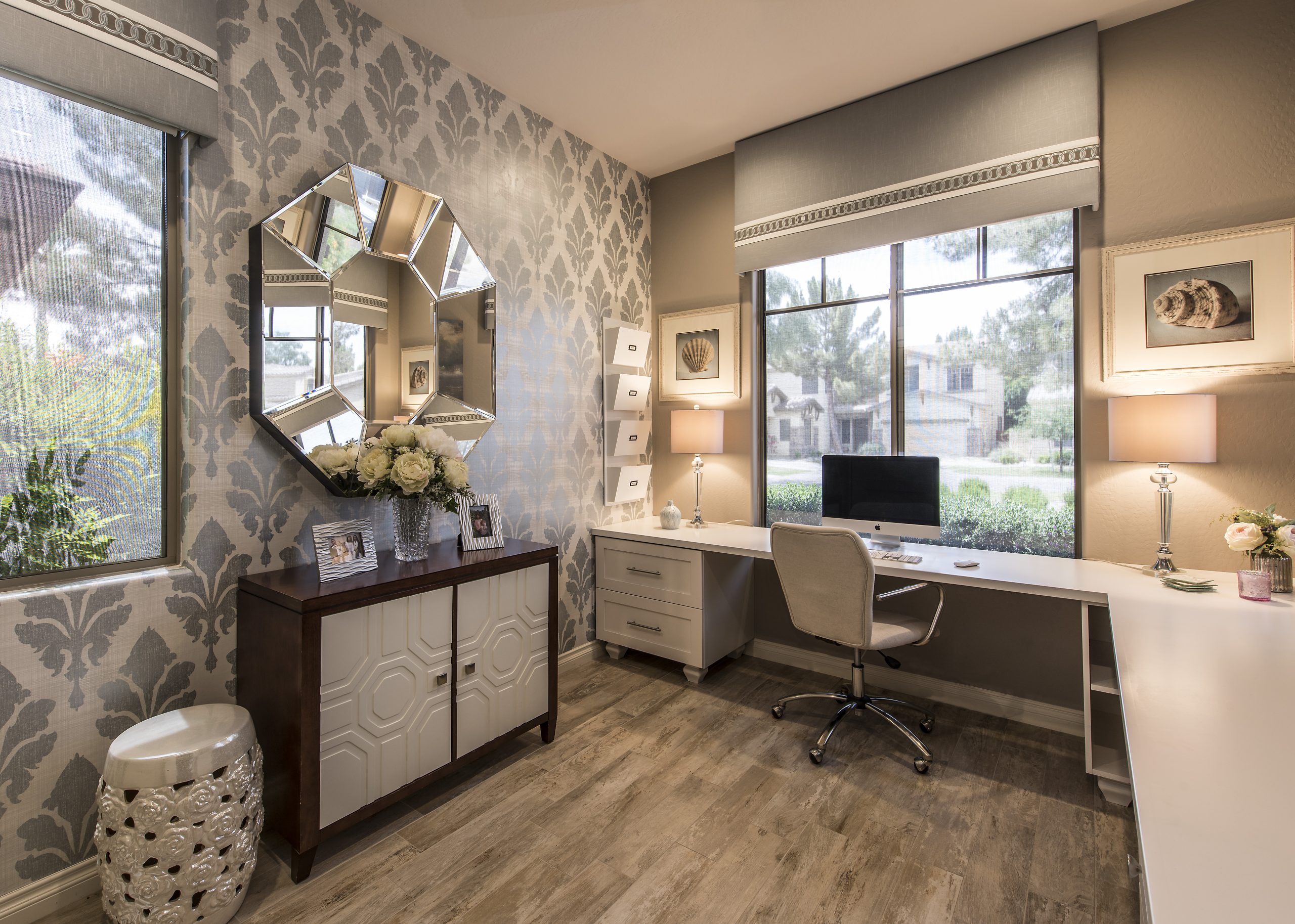 Top Interior Design Trends to Keep an Eye on in 2023
With a new year upon us, we are always excited to see what new interior design trends are out there to keep an eye on. Some of you may not be too surprised as we look to the past for inspiration for our future in the new year of Interior Design trends for 2023. 
Set the Mood in 2023
As we search for color ideas and trends in the new year, we really need to first consider the mood we are aiming for. In 2023 we can expect to see deeper, warmer tones making a solid presence.
Think deep reds, browns, and greens. Sit atop the favorites this year, with Benjamin Moore's pick of the year being none other than "Raspberry Blush." The bold reddish-orange hue is just further proof we are leaning more toward the warmer hues. Dark greens are also all the talk this year. Krylon's 2023 Color of the Year is "Spanish Moss." This deep and rich forest green is a nod to nature that pairs well with gold and sandstone.
Another trend making its way to 2023, is accented walls with a variety of custom wallpaper designs or patterned paneling. This trend will also set a room apart from others with a statement. The interior design of a room sets the mood and tone, and it usually starts with the color of the paint.
Eco-Friendly Interior Design
With sustainable design always being a leader in the design game, 2023 is no different, with more companies offering a broader span of design ideas and opportunities. With sustained and renewable materials such as textiles, flooring, furniture, and building materials only getting more costly, designers are luckily finding more inspiration and scoring big with both online and local flea market finds.
Finding that special something that brings a room together with history, character, and charm can sometimes be found in repurposed décor.  
Multi-Purpose Interior Design
As we adapt to life post-pandemic, we take with us the importance of a single room serving as multiple functions into the new year. A kitchen is not just a kitchen anymore; it can be a place to do work or homework during the week, but also a space to entertain friends and family on the weekend.
This can be achieved with different seating options and neat storage solutions. Interior design and storage come together to create a minimalistic look while also bringing a warm and welcoming feel with the use of multiple functions.
Looking for an interior design firm for your next interior design project?
If you're looking for an interior designer or interior decorator for your next project, contact the professionals at Interiors Remembered, Inc. We specialize in interior design and remodeling of homes and properties throughout the Phoenix area. Contact our Interior Design Firm at (480) 921-4224 for a consultation today!