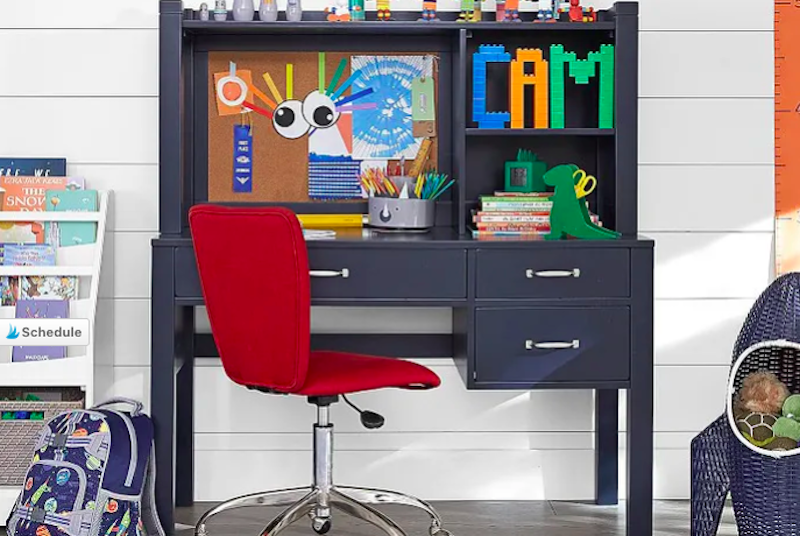 Summer Series: Creating Functional Kid Spaces For Back To School
There are just a few weeks left of summer vacation and now is the perfect time to start getting ready for the school year.
If your kids don't have a great space to do their homework or keep their belongings, there are plenty of options out there. Or maybe you are deciding to keep your kids home so they can learn virtually. Luckily, you can turn any space into a functional space for kids to learn.
The key is creating a space where kids can focus, be creative, and stay organized…all while being engaged.
The Main Work Area
The main work area needs to be a separate space designed specifically for a working and learning area.
This can be done by creating a desk in a bedroom from shelving or using a nook in the kitchen. An office or basement are also other great spots to create a desk. As long as the kids can focus with peace and quiet.
Also, a child needs to be comfortable in the environment. Is the basement cold and dark? Then, it probably is not the best option. Is the office quiet and brightly lit? Then it is more of an ideal place for a working area.
A reading zone is also needed and might be the same spot as the working area or it can be in another area. Designate spots in your home for reading time such as a front window, a swing outside, or a comfy chair in the family room. Just make sure there is a special spot your child can go to get some reading done.
Other Fun Ideas
If you need an area for the whole family to get work done, turning a corner in a room with a couple of desks and tables is a great idea for families to work quietly together. As long as it is a place with plenty of room, comfortable chairs, and a spot where you can block out distractions.
Turn Area Into An Organized Classroom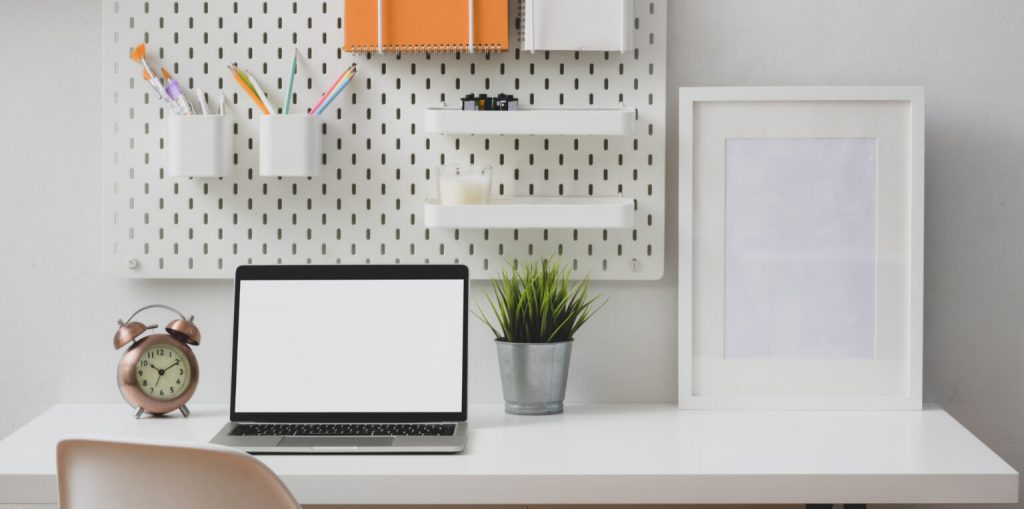 Of course, you can't just prop up a desk and chair in any room and call it a day. You need to make the effort to create a mini classroom that includes all the resources needed. This includes a spot to charge a computer, speakers, a lamp, an area to write, and shelves or cabinets that can store school supplies and books. Don't forget a printer and other important things to get everything done at home!
Storage is going to be key here. And same with organization. Keep the area organized and will help keep your child focused. Plus, organizing things is a good habit for your child to get into and makes it easy to find things.
Get Creative With Color & Décor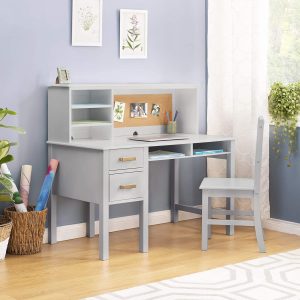 Just because it is a place to get work done, doesn't mean it doesn't have to be fun! The lighting and the paint on the walls will make a difference. Choose a fun and brightly lit lamp along with a paint color that is something vibrant yet calm. We like bright pastels!
Encourage your child to make the space their own. Decorate with fun things such as educational posters, photos, and maybe even add a white noise machine to keep distractions out. If you have the space, add a whiteboard, chalkboard, or bulletin board. Lastly, make a calendar to keep track of tasks and important dates.
Need help creating a functional workspace? Our design experts can help! Just give us a call at (877) 651-8315 or conveniently schedule a consultation through our website. We'd be glad to help and look forward to hearing from you!