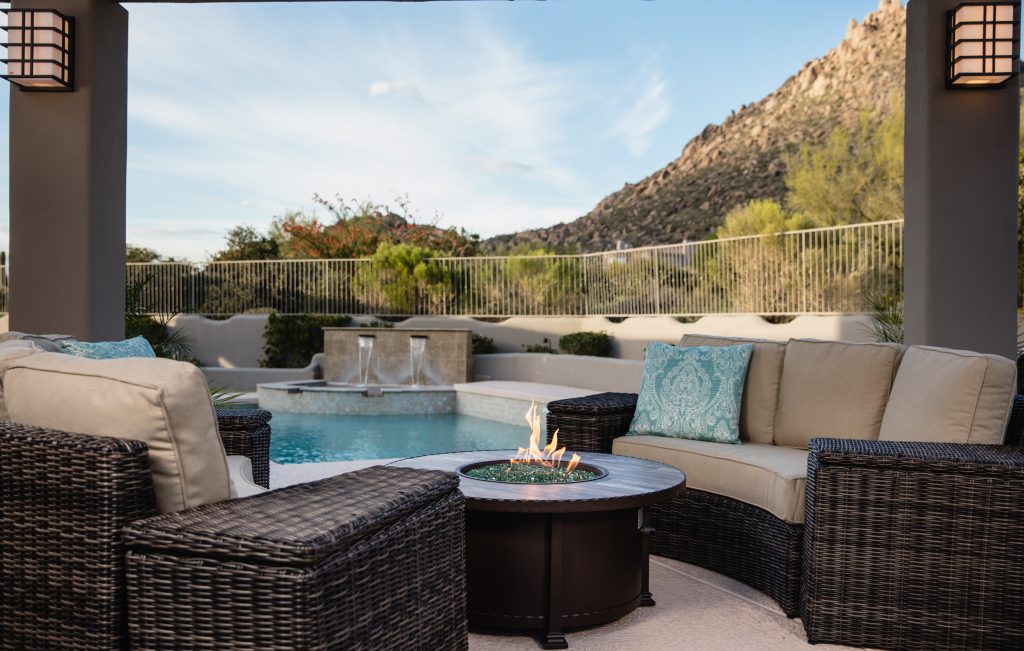 Summer Series: Transform Your Outdoor Space into a Luxurious Oasis
With the help of luxurious outdoor furniture, you can easily transform your outdoor space into a Covid-friendly gathering spot. We have the perfect pieces to help you create your ultimate outdoor oasis.
Add the Right Furniture
From sectionals to swivel chairs and multifunctional pieces, there are plenty of different options when it comes to picking the right outdoor furniture.
Sectionals are a great option if you need plenty of space to host larger gatherings. If you have a good size patio or yard, this piece of furniture can take up much-needed space, yet be useful. We love sectionals because the options are endless since they come in a variety of different sizes and shapes. Plus, they pair well with decorative pillows and blankets.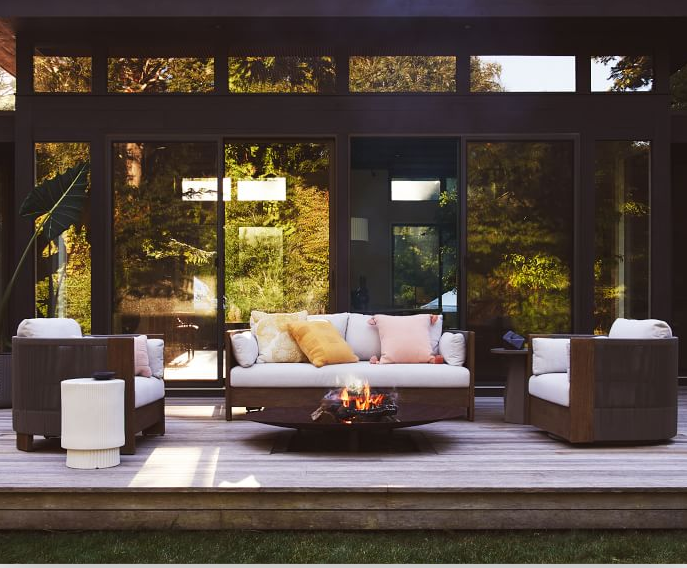 To add more seating to your area or if you have a smaller patio, a couple of swivel chairs will do the trick. Not only do they look appealing, but they can also easily be moved around. Comfort is key to outdoor furniture and swivel chairs help you feel relaxed. They also pair well with sectionals!
Multifunctional furniture such as tables that can be used as storage or an ottoman that can be used as a table is extremely useful for your outdoor space. Some tables come with cabinets to store items such as towels or outdoor glassware. Where ottomans can store these things as well, but also be used as a table while you have gatherings by simply using a sturdy tray.
Use the Right Materials
Finding the right type of furniture for your outdoor area is just part of it, you also want to find them in the right materials.
We recommend going with rattan and wicker. They appear aesthetically pleasing in your outdoor space and are also eco-friendly. Create your own little sanctuary with these materials, which are stylish yet relaxing, and also weather-resistant. Rattan and wicker balance aesthetics and comfort perfectly.
Add in Fun Extras
Of course, you want to have some fun with your outdoor décor!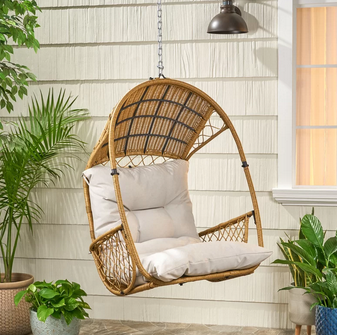 The newest trend right now is adding a swing chair or swing daybed to your outdoor space. They look gorgeous and add an extra sitting area for guests. These unique chairs are also a great place to relax on a sunny day.
To complete your outdoor oasis, invest in a fire pit. This is another multifunctional piece that can be used as a statement piece, help keep you warm during those chilly nights, and also used as a table if you find the right one. They also create a cozy spot for gatherings.
Once you fight the right furniture in the right material, now it is time to put it all together and finish off your outdoor spot with the perfect pillows, rugs, and décor!
Looking for inspiration? Contact us today to learn how we can help you with your outdoor transformation.
Just give us a call at (877) 651-8315 or conveniently schedule a consultation through our website. We'd be glad to help and look forward to hearing from you!