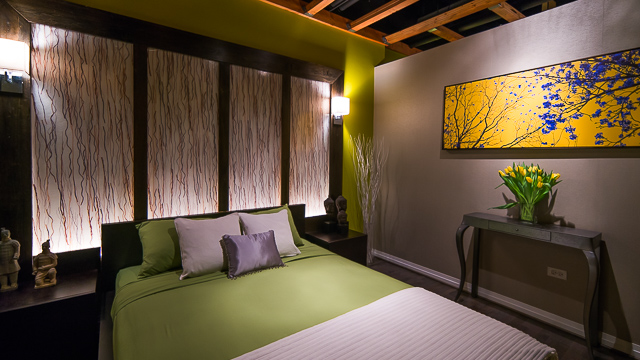 Interior Design Trends Inspired By Resort Hotels
Summertime sparks travel plans and that usually means plenty of hotel visits. When visiting resort hotels, you might have interior design ideas to bring back to your home. These top interior design trends are inspired by hotels we know and love.
Focus on Local Art
The local origins of the places you visit can be a centerpiece or theme of the interior design in the rooms of your home. This can be achieved by featuring one centerpiece or using multiple side pieces through small sculptures, photography, art projects, and more. By doing this, it tells a story of a special location you traveled to and is a great addition to any interior design.
Keep in mind that sometimes less is more. Meaning use less pattern and more art. Or add more color and textures to your interior design with just a few bright colors sprinkled in. Your home will have a joyful and soothing atmosphere just like the hotels.
Spa Like Bathroom Features
Beauty and comfort all in one can be accomplished with the ultimate relaxation of a spa-like bathroom. Just like in the resorts, bathrooms in your home can be immersed with waterfall-like showers and giant his and her sinks with matching mirrors. Most of these oversized bathrooms also come with lots of cabinet spaces.
Of course, only the best lighting will do in these bathrooms with oversize towels and even places to sit.

Linens
Fabric used in resort-style interior design is also important. From the furniture to the bedding and beyond. The colors, patterns, and textures of the pillows and the blankets all need to be taken into consideration. These types of things will likely depend on the interior design theme you are going with, but only the best will do. For curtains, silk shades are the best option.
As for lamps, you can mix these up, but make sure the shade and base are balanced. The height of the shade needs to be ¾ the height of the base and the width needs to be roughly equal to the height.
Looking for an Interior Design Firm?
If you're looking for an interior designer or interior decorator to add the latest hotel trends to your next interior design project, contact the professionals at Interiors Remembered, Inc. We specialize in interior design and remodeling of homes and properties throughout the Phoenix area. Contact our Interior Design Firm at (480) 921-4224 for a consultation today.