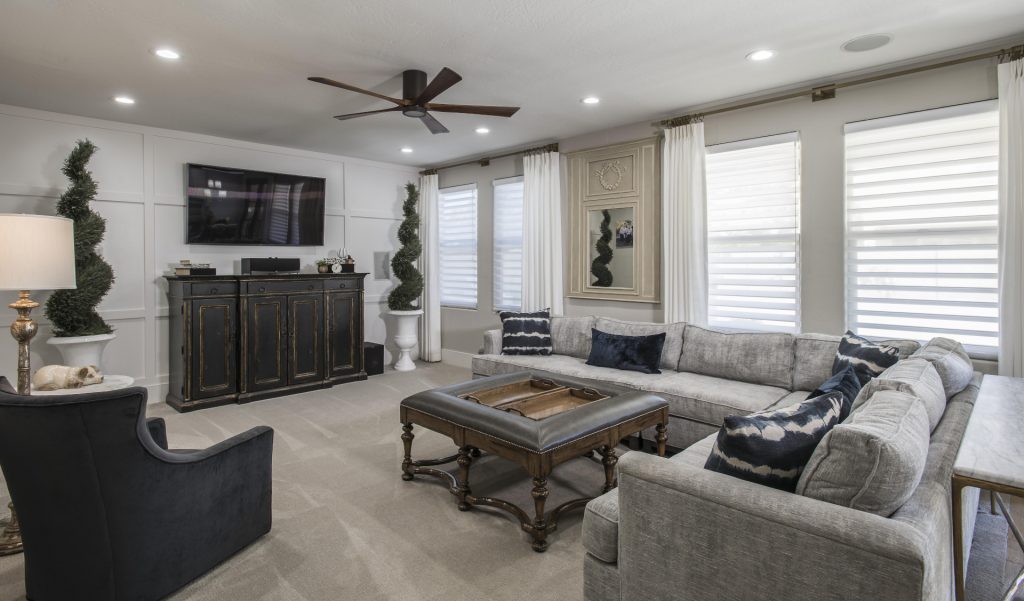 Benefits of Custom Upholstery
When we think of interior design and the furniture we use, we should be taking things a step further and think of the material. There happen to be worthwhile benefits to using custom upholstery. From a unique look to the particular material used inside, custom upholstery gives you all of the control over the furniture in your interior design.
Take The Leap And Go With Custom Upholstery
Yes, of course when we think of upholstery and interior design, we usually automatically think about Pottery Barn, Restoration Hardware, and other similar places to get furniture. To top it off, when interior design firms mention the word custom, people tend to get scared; thinking it will take too much time and cost too much money. But in reality, because interior design firms like Interior Remembered work closely with manufacturers, custom upholstery doesn't take much time and can be done at a similar price to those trendy stores.
If you want the best of the best at places like Pottery Barn and Restoration Hardware, you are looking at a price tag of around $20,000 for a sofa. Well, custom upholstery will cost you around the same price. In the end, custom upholstery is well worth every penny.
Choose Your Filler Material With Custom Upholstery
Long-term comfort is just as important as the aesthetic of your furniture and you have all the power with customization. For example, your sofa cushions tend to lose shape over time and sink. But when you have a say in the material used on the inside of the cushions, you can choose the seat depth and comfort of your preference. All options look great and have that visual appeal, but with custom upholstery, you chose so much more than what is on the outside.
With Interiors Remembered, we make it easy to shop around for custom upholstery for your next interior design project. You can see our tour of American Custom Furniture and custom manufacturers below.
Looking for Custom Upholstery for Your Next Interior Design Project?
If you're looking for an interior designer firm or interior decorator to help with custom upholstery, contact the professionals at Interiors Remembered, Inc. We can help with custom upholstery. We specialize in interior design and remodeling of homes and properties throughout the Phoenix area. Contact our Interior Design Firm at (480) 921-4224 for a consultation today.