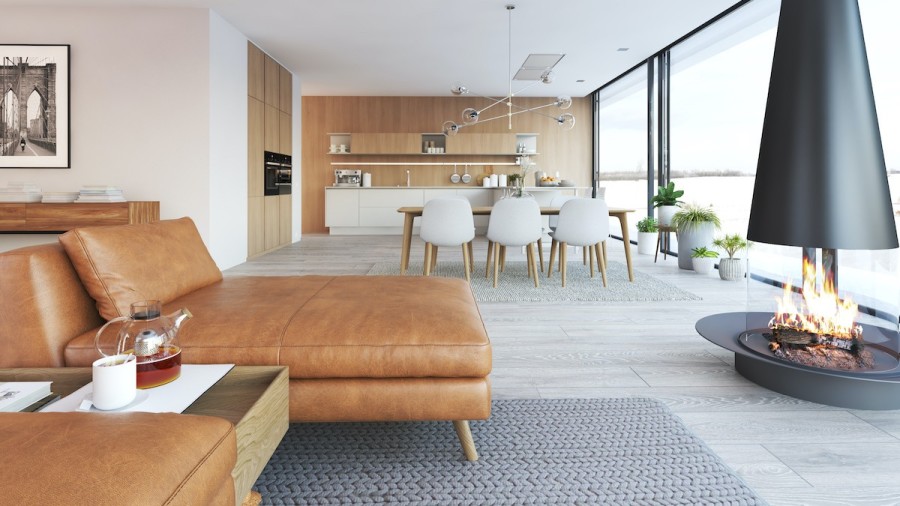 The Latest Design Trend: Scandinavian Interior Design
Scandinavian interior design is one of the latest and hottest interior design trends. And it can look stunning if done right and with the right decor. Considered a clean and minimalist style, the design is perfect for cozy spaces.
What is Scandinavian Interior Design?
Using a blend of different textures and soft hues, Scandinavian interior design is sleek and modern, making any space feel warm and inviting.
Focusing on the clean lines, this interior design trend uses functional furniture that is simple, yet beautiful. Scandinavian interior design can be used in just about any room but goes best in living rooms and bedrooms.
Use Natural Light
Natural light pairs well with the minimalist design along with the contrasting color pallet, and modern furniture. Without the need for lamps, your space can still be bright and cozy thanks to natural lighting.
To really nail this look, start with a basic and all-white room that gets lots of natural light. Then, add in dark statement pieces such as chairs or couches. For the walls, hang mirrors and colorful art.
Use The Right Furniture
To get the Scandinavian interior design look right, use modern furniture such as tulip tables and swan chairs with wood accents and rustic cognac leather. To add to it, drizzle in plants with sculptural branches.
The furniture needs to be cozy and comfortable by using layers of blankets and pillows. A clean-lined couch and matching curtains are also good additions. Think of a sleek couch piled high with pillows and draped with feather blankets.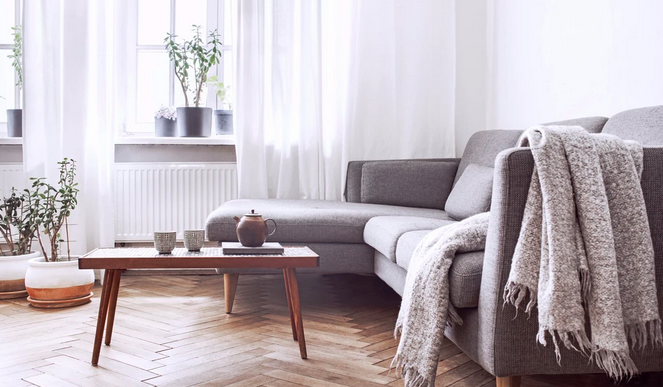 Choose The Right Colors
The main colors in Scandinavian interior design are muted shades such as ivory, sage, and olive. Use taupe linens and then, add in contrasting colors such as brass bowls, colorful wall art, and dark furniture.
This can be done with a few different types of shades. For example, using gray tones with warm wood accents and dark-colored furniture match well with the sunshine of bright natural light.
Have some Scandinavian interior design ideas on your mind?
Have you been considering a new look for the interior of your home, your second home, office, or boutique hotel and want an expert to bounce some ideas off of? Just give us a call at (877) 651-8315 or conveniently schedule a consultation through our website. We'd be glad to help and look forward to hearing from you!