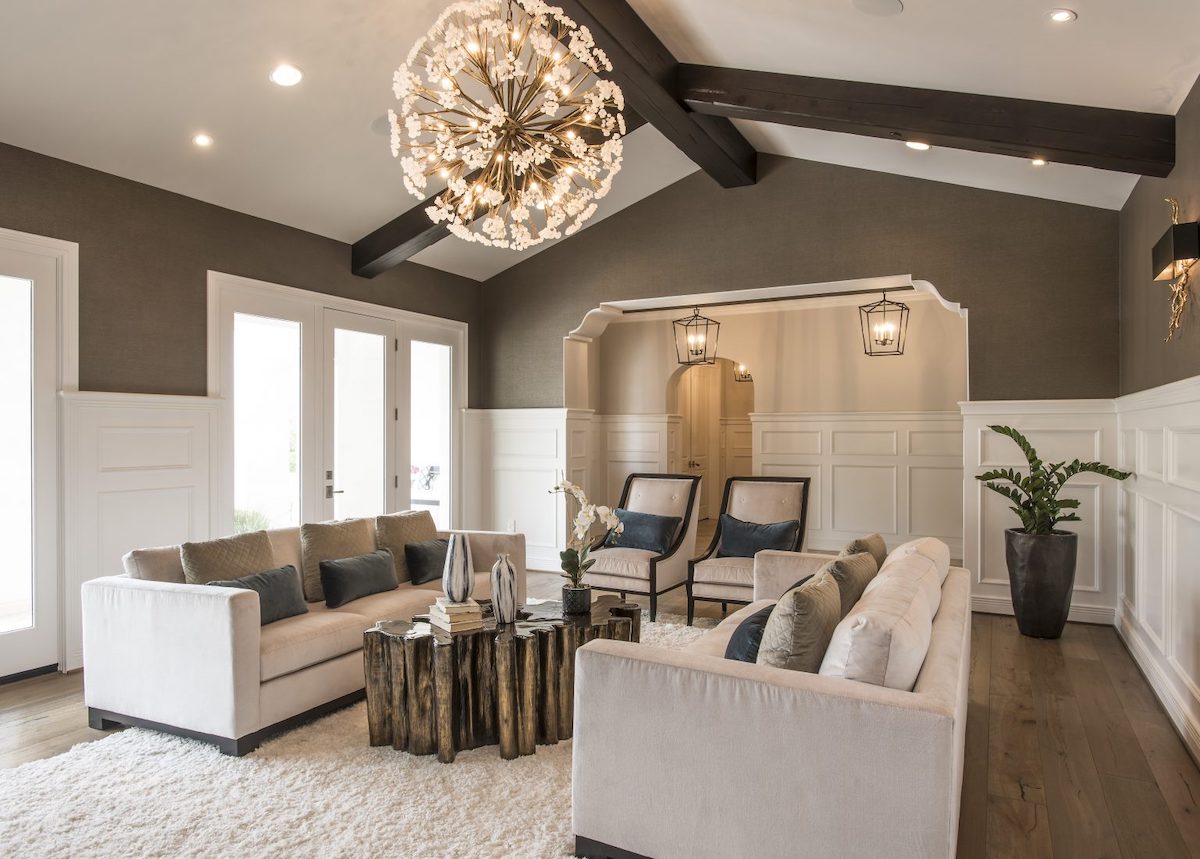 The Latest Interior Design Lighting Trends and What to Expect in 2023
There's more than meets the eye when choosing the right lighting for your home. So you're not left in the dark this new year,  we will cover everything you need to know about the upcoming interior design lighting trends in 2023.
Types of Lighting
From the floor to the ceiling, there are many options for keeping your home fully lit in the new year.
Chandeliers
One type of interior design lighting trend that will never go out of style…chandeliers. Chandeliers can completely transform a room and turn any space from boring to spectacular.
There are thousands of types of chandeliers to choose from and hundreds of unique styles out there. Not only do chandeliers serve as a decoration in a room, but it also serves a functional purpose. Almost all chandeliers give off a bright light. So not only do they look good, but they also actually have a use, unlike some wall lights.
This year, keep your eye out for something different…black chandeliers are expected to be all the buzz in 2023.
Wall Lighting
Since wall lighting illuminates a soft light, usually in transition areas or rooms with a calm ambiance, wall lights are often used for decoration, not so much for a functional purpose.
The latest wall light trends include brass square light fixtures or even more exotic brass leaf fixtures.
Floor Lighting
Interior designers love floor lamps because, if done right, a simple light can complete the element of a room. Floor lamps come in a variety of colors and finishes. For example, a floor lamp made of straw pairs well with eco-friendly décor.
Try Somethin

g New with Finished Fixtures
A new year is a great time to step outside the box and try new and fun things with your interior design, like black wall sconces.
Matte Black Fixtures
One of the most significant interior design trends in the new year is black. This includes matte black light fixtures, like black floor lamps or black wall sconces. Black chandeliers are even making the 2023 interior design trend list.
Brass Fixtures
The one finish that never seems to go out of style? Brass. Brass finish fixtures continue to lurk at the top of the interior design trend list. In 2023, brass lamps will be relevant, adding luxury to any room in the home.
Looking for an Interior Designer Firm for Your Interior Design Lighting Needs?
If you're looking for an interior designer or interior decorator for your interior design lighting needs or to help on your next interior design project, contact the professionals at Interiors Remembered, Inc. We specialize in interior design and remodeling of homes and properties throughout the Phoenix area. Contact our Interior Design Firm at (480) 921-4224 for a consultation today.