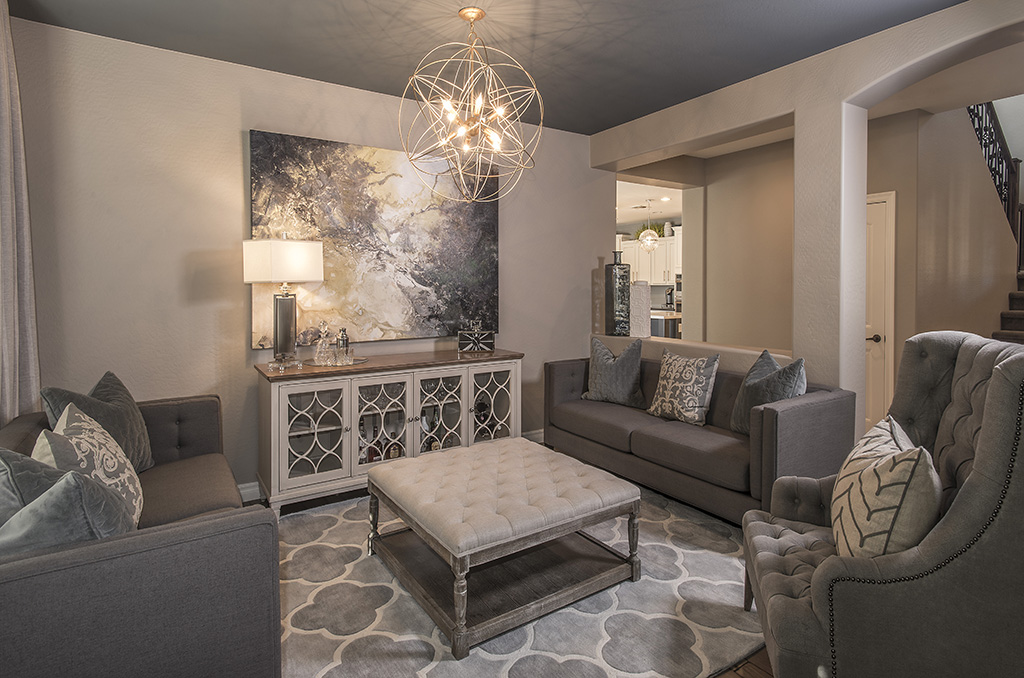 Top Design Trends to Add to Your Interior Design in 2021
A new year is finally here and that means new trends to add to your interior design. A fantastic way to put 2020 behind you is to set your sights on these hot décor trends in 2021.
Transform Your Space into a Chic and Rustic Cottage
Keep your eye out for rustic trends such as natural-looking pieces like wicker and rattan furniture. Adding these pieces will add warmth and lightness to any room's décor.
Wicker consists of woven willow twigs and rattan is made of woven palm stems. Both are lightweight and happen to be great for indoors or outdoors. These pieces pair well with more natural fabrics and recycled textiles. Look for environmentally-friendly options such as organic cotton or low-impact linen.
The sophisticated cottage look is perfect for a living room and dining area. It is modern, yet comfortable, which happens to be a common design goal for 2021. Original floorboards and paneled walls add a balance of old and new design.
For the real nostalgia and vintage feel, sprinkle in floral prints and reclaimed wood. To achieve a more traditional look, add gold statement pieces and mix in with some gingham prints, which are actually ideal for spring and summer.
2021 Color Trends
Every year new color trends hit the interior design scene. This year, think about adding bold colors like warm cinnamon, marigold, maroons, rich oranges, chestnut, and warm woods to your interior design to spice up any room. These colors are especially welcoming for a home office or bedroom. You can either go bold with a deep maroon couch or chair or just add in a rich burnt orange pillow or some marigold curtains.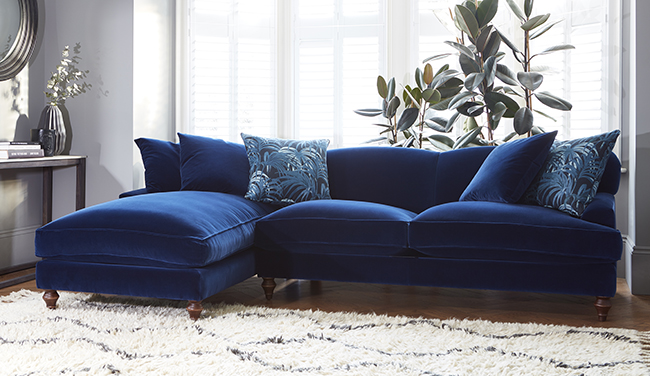 Another color to think about adding to your décor is a deep and dark navy blue. We think a crushed velvet blue chair or couch would be a great addition to any living room. Or perhaps a dark blue rug, which pairs well with gold accents.
Gray just might be the color of the year for 2021. This neutral color is modern, yet still elegant. Think about transforming your home office or really any room in your home to a gray sanctuary, with gray furniture and even gray walls.
Add Global Accents Across Your Home
When it comes to adding global accents to your interior design, the options are endless!
If you are looking for a laid back theme, think about the Hawaiian shores and decorate with palm trees and bright tropical colors. This is a fun theme for a guest bedroom or bathroom.
You can't go wrong with using earthy color palettes with bold and entertaining décor such as fringed rugs or beaded lamps. Add in some chrome and gold accents to create your own oasis.
Be Bold with Statement Pieces and Wallpaper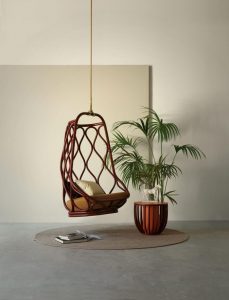 Don't be afraid to have some fun with statement pieces like a hanging chair or wicker stool. These handcrafted and personalized pieces are compelling for any room.
In bedrooms, use eye-catching headboards and canopies. Go with bold colors or even patterns to add character and create a beautiful focal point of the room.
Houseplants are also enjoyable statement pieces to fill in space. Indoor plants add vibrant color to a room while also releasing oxygen and creating fresh air. They do not only look good in your home, but they are also good for you!
Wallpaper is another fun décor trend to play around with. Either go with a pattern or a solid bold color. You have the option to just use wallpaper for an accent wall or do all four walls.
Have some interior design ideas on your mind?
Have you been considering a new look for the interior of your home, your second home, office, or boutique hotel and want an expert to bounce some ideas off of? Just give us a call at (877) 651-8315 or conveniently schedule a consultation through our website. We'd be glad to help and look forward to hearing from you!