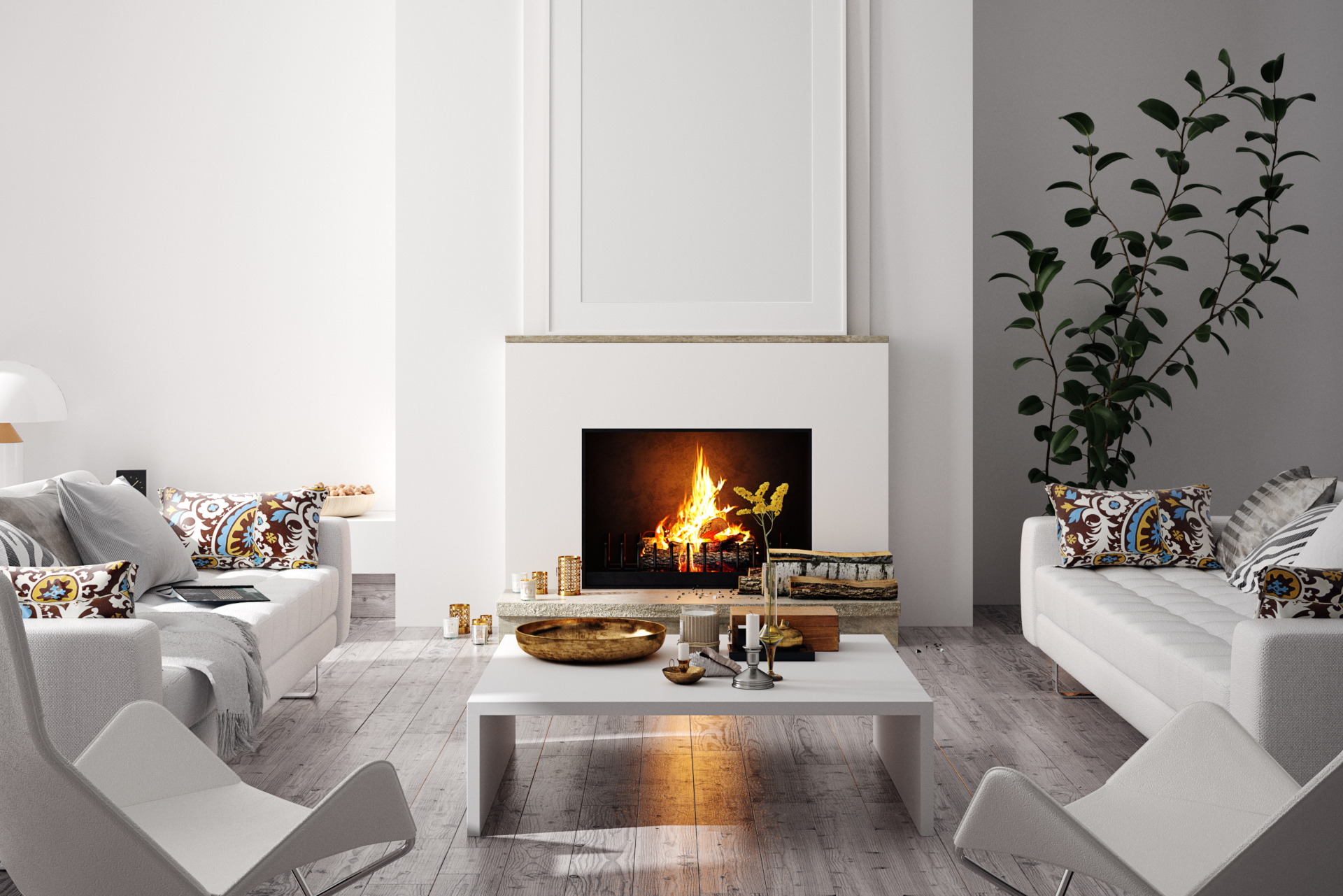 What is Luxury Vinyl Plank Flooring
As a professional interior design and remodel firm, we often get asked the question from our clients, "What type of flooring should I choose?" It's a great question as there are many considerations to choosing your flooring, but when it comes to luxury vinyl plank flooring, more often than not, budget is the number one reason.
With luxury vinyl planks, you don't have to sacrifice that stunning flooring look or break the bank. If you want the look of hardwood, tile, or even stone, and want flooring that is easy to maintain and costs less than traditional or engineered hardwood floors, let us tell you all about luxury vinyl planks as a perfectly acceptable alternative.
How is luxury vinyl plank made?
Luxury vinyl plank flooring is a less expensive alternative to traditional hardwood flooring. Similar to how engineered hardwood is manufactured in layers, luxury vinyl plank flooring also is built in layers. Comprised of vinyl, along with a mixture of pvc (commonly used for plastics), the layers are pressed together and then cut into planks. Starting with a waterproof vinyl backing layer, additional vinyl layers called core layers are applied on top for strength and durability. The print layer is then applied to give the plank it's visual appearance. Finally, a clear protective finish layer is applied. This combination is the most economical because it contains no real wood. It's also more durable, flexible, and resistant to scratches and moisture.
What are the benefits of luxury vinyl plank flooring?
Visual Appeal: The appearance of luxury vinyl planks rivals that of the more expensive engineered hardwoods. The wood grain pattern, and color scheme are printed digitally, with the quality rarely being discernible by the naked eye. It looks like real wood, but it's not!
Waterproof: Water and moisture are the number one culprits to hardwood flooring failures. Luxury vinyl plank floors are waterproof so you can eliminate traditional moisture-related concerns.
Location: You can lay luxury vinyl plank on the ground level, sub-level, or top-level of your home. Unlike traditional hardwood floors that can't be laid in basements due to excessive subterranean moisture, you can apply luxury vinyl planks (lvp) throughout all levels of your home. If you're looking to add a hardwood floor look to your bathrooms, install luxury vinyl planks!
Maintenance and Cleaning: Dust mopping, sweeping, and occasional wet mopping with warm water and white wine vinegar are generally sufficient for proper care of your lvp flooring.
Cost: Luxury vinly plank is the lowest cost alternative to traditional and engineered hardwood floors. We commonly recommend this type of flooring for projects that have limited budgets.
How thick should luxury vinyl planks be?
Common thicknesses of luxury vinyl planks are 12 ml, 20 ml, and 28 ml. For homes with light to standard foot traffic, we recommend 12 millimeter thickness. As a general rule of thumb, the heavier the traffic, the thicker the floors need to be. If you have children, pets, or a large family living in the home, we recommend 20 millimeter LVPs. On the more extreme end of the thickness scale is 28 ml (150% thicker than standard). For commercial installations that can experience foot traffic 24 hours a day, we recommend 28 mil or even as thick as 40 mil in rare cases.
How to clean luxury vinyl plank floors?
Keeping your luxury vinyl plank floors clean throughout the year is quite simple. Unlike traditional hardwood, lvp can be kept up with simple dust mopping. For a deeper cleaning, your floor can be mopped with warm water. We recommend adding a few capfuls of white wine vinegar which will clean thoroughly and leave no residue behind, unlike soap. We discourage the use of traditional floor cleaners and bleach water mixtures as they can degrade the finish layer. This protective coating, and lack of real wood – which can warp or distort with the presence of moisture, help make this the easiest type of flooring to maintain out of all the alternatives to hardwood.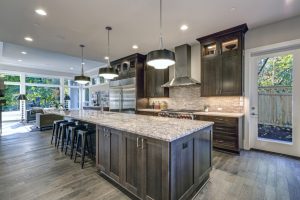 Can luxury vinyl plank be refinished?
Yes. Over time, the clear finish layer on your lvp can become worn and discolored by traffic and cleaning. The finish can become dulled, or start to create an opacity that diminishes the visual appearance. When this happens, you can refinish (not to be confused with refurbishing) the floors by stripping the clear protective finish layer, and replacing with a new layer of finish that will bring back that shine you were accustomed to when it was first installed.
What is the best luxury vinyl plank flooring?
Visual appearance is determined by your personal preference, but when it comes to choosing the best brand of luxury vinyl plank, we recommend going with high quality manufacturers such as Shaw, Nucore, and Karndean. While there are other alternatives out there, flooring failures can be expensive and cumbersome, so we always recommend going with the highest quality products and choosing an installer that has experience specifically with luxury vinyl plank flooring.
Does luxury vinyl plank increase home value?
Adding lvp by itself may increase the value of your home. For example, if you previously had dilapidated traditional hardwood, or something as basic as linoleum, then luxury vinyl plank flooring would give your home a visual upgrade. The visual upgrade should increase the value of your home. However, if you had classic traditional hardwood flooring, and decided to replace it with luxury vinyl plank flooring because you'd like to reduce the amount of ongoing maintenance, then in that case, you would not be upgrading the visual appearance of your home and hence, not increasing the value of your home.
Have Questions about Vinyl Plank Flooring?
Talk to the experts at Interiors Remembered. Give us a call at (480) 921-4224 or send us your vinyl plank flooring question through our contact form.