Home Remodel Shows – Reality TV vs Reality!
It seems to be on television all the time, those home remodel shows. But are they real? We are going to explore the differences between what you see on the silver screen and what happens in real life when an interior designer remodels a home.
Remodels Actually Take Time
Unfortunately, remodels take much longer in real life than what is portrayed on the shows. It is physically impossible to do what they do and transform a home as quickly as they do in the shows. It usually takes months to completely remodel a home. From planning the remodel to selecting the materials and furnishings. Then organizing any needed meetings with architects and contractors and scheduling inspections. It takes time to properly plan and prep home renovations.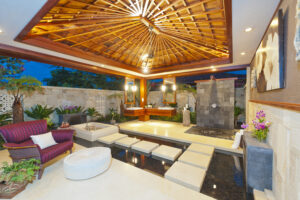 Reality home remodel shows also make it seem like getting everything done is quick and efficient because everything is conveniently all in one place. In real life, things are not that easy. However, this is where Interiors Remembered comes in.
We do the shopping around and get you what you need including the materials, furnishings, architects, and contractors. However, we don't do it all in one place like they show you on the shows. It takes multiple people and resources to get the job done. If we can't find the supplies or material from one place, we always have backup options.
No Drama
Of course, the drama on the televisions shows is what makes it so entertaining. But most of that drama is created for ratings. Working with Interiors Remembered is a pleasant and fun experience. We always keep the communication with our clients open and are honest about what to expect. Our team has the resources available to stick to a timeline and to provide you with an interior design plan with no surprises or drama like you see on the reality shows.
Looking for an interior designer for your next remodel?
If you're looking for an interior designer or interior decorator for your next remodel, contact the professionals at Interiors Remembered, Inc. We specialize in interior design and remodeling of homes and properties throughout the Phoenix area. Contact our Interior Design Firm at (480) 921-4224 for a consultation today!